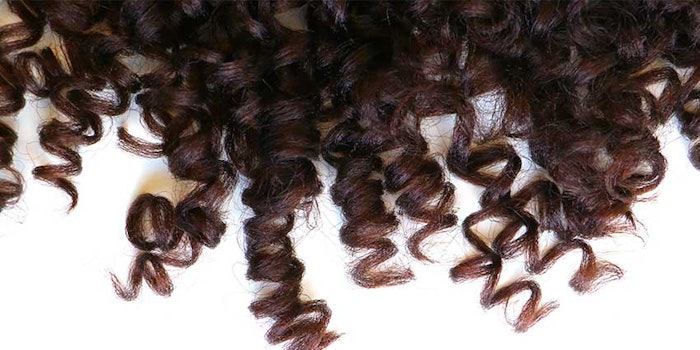 The latest BASF Care Creations concepts include: HerCare formula concepts; Scalposine (INCI: Glycerin (and) Water (aqua) (and) Sarcosine); Hydrasensyl Glucan Green (INCI: Water (aqua) (and) Beta-Glucan); and a natural sunscreen stick featuring the key ingredient Z-Cote (INCI: Zinc Oxide (nano)).
HerCare Formulas
HerCare is specifically tailored hair care concept line for curls and coils typically seen in Afro-textured hair. The rapid wash day solutions for textured hair include six formulas designed to speed up the detangling process; provide deep conditioning; strengthen the hair to prevent damage; and maintain curl definition and conditioning for styling.

Previously: Defying Damage: Understanding Breakage in Afro-textured Hair
Scalposine Detox
Scalposine contains a naturally-sourced amino acid capable of resetting the scalp's microbial ecosystem. ​The ingredient can reduce both flakes and oil production on the scalp, and rebalance the microbiome. When the body is weakened by stress and pollution and clogged with impurities, approaches to detoxify it—which are growing in consumer interest—can keep the body in good health. In a similar way, the scalp detox can help cleanse from impurities. The ingredient leverages the nature-identical active amino acid sarcosine in a scalp detox solution.
Sunscreen Stick Featuring Z-Cote
The on-the-go Z-Cote Stick offers consumers the benefits that are often sought in sunscreens; such as SPF 50, water resistance, high transparency, a lightweight feel and natural/sustainable ingredients. The key ingredient, Z-Cote, delivers broad-spectrum UV protection and photostability with the added benefit of combatting free radicals. This non-greasy, preservative-free ingredient also synergizes with organic UV filters and functions in both the oil and water phases.
Related: Consumers Demand for Naturals Grows Cosmeceutical Ingredients Market
Hydrasensyl Glucan Green
This beta-glucan ingredient merges the ​properties of hyaluronic acid and collagen,​ along with a fermentation process and purification by ultrafiltration to assure a higher purity of the active matter​. This ingredient helps in structuring formulation texture​; demonstrates high stability toward pH, temperature and electrolyte load; perceivably improves sensory effects; can be used for short and long-term skin hydration; noticeably increases skin smoothness​; and imparts anti-inflammatory properties.
More information about these ingredients and concepts can be found on BASF's website.