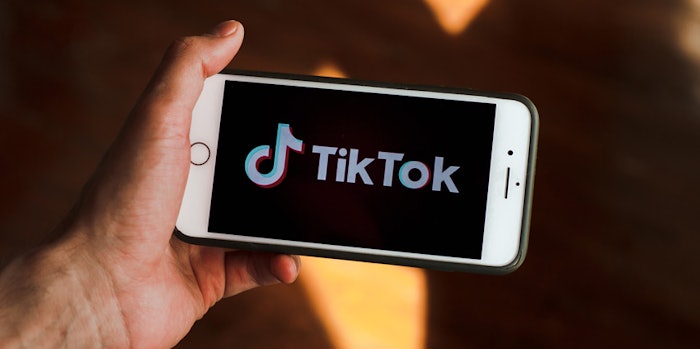 Global politics and security concerns are threatening the accessibility of Chinese tech in beauty. Most urgently, popular social media app Tik Tok, which is owned by Beijing-based ByteDance, has faced global scrutiny amid security concerns and the alleged spread of personal information to the Chinese Communisty Party. Countries are starting to take a stance against the app to ban it completely. 
Further reading: Tik Tok's First Influencer Brand: Gloss Twins
The Indian government took the first step in banning Tik Tok based on national security grounds (and following a military skirmish across the countries' disputed border), while reports out of Australia and the United States say both governments might do the same, according to CNN. India has reportedly been the biggest driver of new Tik Tok downloads and this ban could cost the app as much as $6 billion, Forbes reports.
The moves are so meaningful because Tik Tok has become the social media platform of the pandemic, bringing in millions of new users and creating a powerful tool for beauty marketers. Beneficiaries have included e.l.f. Beauty, African Pride and the Gloss Twins.
TikTok was reportedly "secretly accessing users' clipboards" after a new beta release of Apple's iOS 14 released, even after the app had reportedly promised to stop in the past, according to Forbes.
The social media app hasn't been the only one in the spotlight for potential violations of personal information.
Taiwan-based beauty tech solutions provider Perfect Corp., which is behind the virtual beauty app YouCam Makeup and YouCam Perfect, announced its dedication to personal data protection for all app users, after "misleading and inaccurate information has been circulating the internet," also accusing Perfect Corp. of transfering user information to China.
TikTok has continued to deny any wrongdoing and said its app is "secure and safe," and it has never provided user information to the Chinese government, CNN reported. As a result, the app announced it will leave Hong Kong, after China imposed a controversial national security law.