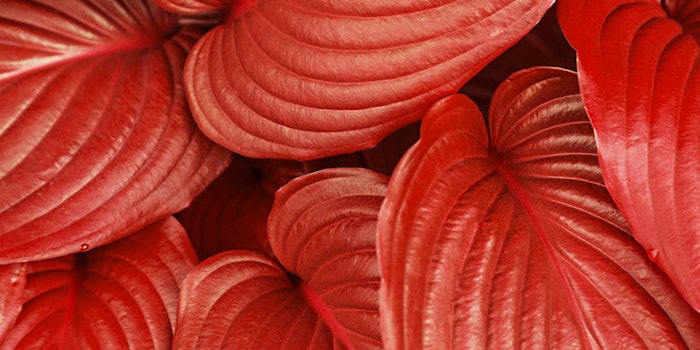 The growing sustainability movement is indisputably good for consumers, society and the environment—but can it be good for business, too?
During the one-hour webinar Sustainability-Driven Brand Growth experts will outline the ways sustainability can bolster business, sharing sustainable growth lessons from across industries and highlighting opportunities to rethink design.
UPDATE: A Q&A based on attendee questions is provided below; scroll down for the full text.
Among the topics:
Founder tips for building sustainable brands
Sustainable design thinking
Point-of-sale trends
Cross-industry lessons
Speakers will include:
Joanne Bell, brand insight and content director, Free the Birds
Jennifer

Famiano

, manager and beauty industry analyst, skin care, The

NPD

Group
Rob

Forgione

,

cofounder

, My.

Haircare
The webinar is ideal for beauty brand owners and founders, marketers, product developers, designers, senior R&D staff and product innovation teams. To watch on-demand, click here.
Audience Q&A
Q: Will an audio recording be shared following the

webinar

?
A: The archived presentation is available for on-demand viewing/listening for all who register: click here.
Q: Is There A Global Sustainability Week or Month?
A: There are a wide range of sustainability days, weeks and months, summarized here.
Q: A lot of this conversation has been focused on sustainable packaging, but what about sustainable ingredients? Can you elaborate more on the "blue beauty" brands that are focusing on sustainable impact with ingredients?
A: Blue beauty touches on several threads of sustainable innovation, beyond "green," which is typically characterized by a focus on limiting or neutralizing harm to the planet in the course of sourcing, manufacturing, distribution and product disposal. Blue beauty widens the focus to societal benefits and ecological programs that graduate from environmental preservation to environmental reclamation/rehabilitation.
This term should not be confused with blue biotechnology, which applies biotech practices to marine-sourced materials, often algae. 
On the sociological front, the blue movement was first defined by former Sierra Club President Adam Werbach in a 2008 speech to the Commonwealth Club.
In a preview Q&A ahead of the presentation, Werbach said:
"People who are part of the blue movement aspire to make a difference through the people and products that touch their lives. It encompasses green issues like protecting our last wild places and reducing our output of CO2, but it also includes personal concerns like saving money, losing weight, and spending time with friends and family."
As for the objectives, he stated:
"There are three objectives of the blue movement. First, to measurably improve the quality of life of the people who join. Second, to engage as many people as possible in the effort. And third, to increase their effectiveness in making a difference in their community and the world."
This approach puts industry, consumers and consumer goods/services at the center of the sustainability movement, which Werbach argued was moving too fast to accommodate traditional environmentalism or governmental action.
Werbach's prediction came true. Today, brands infuse products and services with sustainable materials, donate portions of proceeds to charities and communities in need, and increasingly focus on consumers' holistic wellness. All of which are selling points used by clever marketers to turn purchases in to do-good actions. 
But what about the ecological side of the equation?
During CEW's February 2019 "State of the Beauty Industry Report," NPD analyst Larissa Jensen noted that many brands have adopted green practices that focus on limiting harm to people and the planet, while offering transparency around ingredients and business practices. A subset of those brands have evolved further, pushing into blue beauty, which seeks to avoid harm while also addressing or undoing damage from the past.

One brand, Kahina Giving Beauty, infuses sustainability and environmental defense into its ingredient deck (in this case, argan oil) and marketing messaging: 
Argan oil is extracted from the hard nut of the argan tree, which grows only in forests in Southwestern Morocco along the border of the Sahara. The trees thrive in the harsh, dry soil and serve an important role in keeping the desert at bay.
In 1999, the Moroccan argan forest was designated a UNESCO World Heritage Site. An active local argan industry further protects the forests from degradation. Personally sourcing high quality, certified organic and fair trade argan oil allows Kahina Giving Beauty to help ensure the fair and ethical treatment of the Berber women while encouraging sustainable growth of the industry. 
The industry has leveraged a number of other strategies, including upcycling, as with melon seed and rind waste that can be rescued and processed to generate new value without additional sourcing of natural resources. 
Similarly, UpCircle Beauty, based out of the United Kingdom, utilizes leftover natural ingredients, such as used coffee grounds and brewed chai tea spices, in its products. 
And luxury French fragrance brand, État Libre d'Orange, and Ogilvy Paris collaborated on the release of I am Trash, Les fleurs du Dechet perfume. Inspired by creating a fragrance that reuses the waste created from other perfumes, État Libre d'Orange worked with Givaudan's R&D department to create a perfume with its upcycled materials. 
But pushing to a negative ecological footprint requires more than reduction or reuse. Recently, Croda's Hull manufacturing site won the Environmental Leadership Award for its cradle-to-gate Life Cycle Assessments. The calculations included renewable raw materials from bio-based sources and an onsite wind turbine, which allows key products to leave the site with a carbon-negative footprint. 
Elsewhere, NextFuel, a Swedish startup, has generated what it claims is a carbon-negative fuel. By using fast-growing elephant grass and bagasse wastestreams from sugarcane production, the company says it can create briquettes. The carbon captured in the plant growth cycle is reportedly less than the amount of CO2 released back into the atmosphere by the burning, thus creating a carbon-negative cycle.  
On the horizon, beyond offsets, is carbon upcycling. Often, captured carbon is stored and disposed of. But some innovators are finding ways to take that carbon and create new value, including concretes, biofuels and even toothpaste.  
Suppliers also help brands infuse blue beauty stories into their brands with ethically sourced natural ingredients that benefit local growers and manufacturers alike. 
DSM Personal Care adopted this practice, for instance, when its site at Vouvry was awarded the "Fair Trade" seal of approval according to the ESR Standard, which stands for fairness, solidarity and responsibility. The site is located in the Swiss canton of Valais and is home to the Alpaflor bioactives. 
This certification represented the company's long-term commitment to ethical pricing, credible working conditions, and agricultural education and sustainability for farmers. 
BASF Care Creations, meanwhile, developed an environmentally friendly and socially responsible production of rambutan (Nephelium lappaceum), an exotic fruit tree from Asia, that generated ingredients from every part of the fruit and tree to minimize waste and maximize the sources of income for the local farmers. The program aims to ensure local Vietnamese workers involved in the production receive higher incomes and safer working conditions, as well as to foster more ecological agricultural practices.

Cornelius' Bioglitter initiative, on the other hand, donates a percentage of the sales revenue from the Ronald Britton 100% biodegradable glitter product toward the Sparkle for Malawi fundraising campaign. Cornelius aims to raise £10,000 by the end of 2019, improve the lives of children in communities in Malawi and boost its partnership with the charity. Cornelius has supported the charity since July 2017; to date, it has raised more than £35,000, helping to provide more than 10,000 nutritious meals.

Brands, meanwhile, take cues from their products when partnering with charities. For instance, when Kat Von D Beauty launched a new program for makeup artists, Kat Von D Beauty Pro, the brand focused on cruelty-free artistry and donated a portion of proceeds to Mercy for Animals, an international advocacy organization which promotes compassionate food choices and policies and preventing farm animal cruelty. The alignment of messaging made the non-profit a perfect fit.

The minimalist makeup brand W3ll People is donating 100% of proceeds from the sale of its Optimist Lipstick in Brave, a poppy red, to Lipstick Angels. The non-profit organization provides in-hospital beauty services for patients undergoing treatment for cancer and other debilitating illnesses. 
Karmela Cosmetics, a natural, gluten-free makeup brand focused on supporting and uniting women through various charities, built an entire range around support for non-profits. For instance, its Pink Collection supported the National Breast Cancer Foundation, Inc., while the Purple Collection: supported The Endometriosis Foundation of America. 
Meanwhile, Lipstick Lobby teamed up with Gloria Steinem to launch a product that would donate 100% of profits to the UnPrison Project. 
Doing good for people can start close to home. With wellness programs proliferating and brands increasingly aware of how their reputations can be degraded by negative publicity, organizations have stepped up their employee perks. 
Notably, when L'Oreal unveiled its Hudson Yards headquarters the facility included an on-site employee concierge, a wellness suite with four mothers' rooms and two meditation spaces. 
Q: How can a brand balance the demand for natural ingredients, which are not necessarily more sustainable or safe than their synthetic counterparts (some fragrance

botanicals

are threatened or endangered), with choosing man-made materials because they are more sustainable? Is this potentially marketable? 
A: When confronted with unsustainable natural sources, brands have used several strategies: collective programs to improve/resolve the sustainability issue for key products, resorting to using a limited palette of sustainable ingredients, and embracing a mix of natural and synthetic ingredients with a full program of transparency. 
Phlur, a direct-to-consumer fragrance (and now personal care) brand, is a prime example of this last strategy. 
In addition to highlighting the use of sustainable synthetic ingredients, Phlur's product design includes recycled glass bottles and vegetable-based paint, as well as biodegradable corn-derived secondary packaging. 
Here's how the brand presents the issue: 
Yes, we use synthetics and botanicals. Simply put, using only botanicals can hamper olfactive diversity. (As with color, nature created only so many hues.) Using certain synthetics provides our perfumers with a larger artist's palette, while keeping our products free of the bad stuff and kind to the planet. 
In some instances—sandalwood, for one easy example—using botanicals would also mean harming the environment. (Natural sandalwood is a vulnerable species.) In those instances, we use lab-created synthetics that are safe for skin—many of which are considered natural identicals, because they're exactly the same as what's found in nature. It's the responsible thing to do. And finally, we can't ignore the fact that some botanical ingredients can actually irritate the skin. (For example, many people are allergic to chamomile and lavender, both of which are popular for their scents.) Avoiding certain botanicals helps us ensure a more hypoallergenic end product. 
Re: musks. In short, we do use some synthetic ingredients that replicate natural musk scent. Similar to the above, we do this for sustainability reasons, and because we are cruelty-free and vegan. (Natural musks are glandular secretions from animals.) We do not use synthetic musks that we consider a concern, such as nitro musks, as they're potential endocrine disruptors.
Q: Where can I find the

NPD

2018 Omnibus research that is now being presented?
A: All of the data presented by Jeb Gleason-Allured, editor in chief of Global Cosmetic Industry, is available on Page 10-16 of the March 2019 issue of the magazine. NPD's own research and insights (both free and subscription-only) are available on its beauty portal.