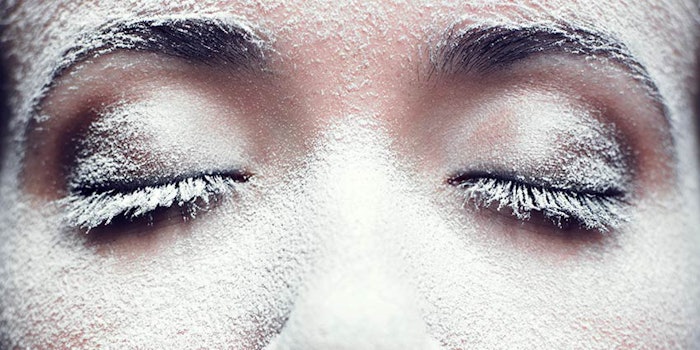 Sleep is critical to the biological function of the skin, but most people fail to achieve the necessary seven to nine hours of slumber each night. Driven by busy lifestyles and stress, sleep deprivation negatively impacts the appearance of the skin in the near and long term. That's where Mibelle Biochemistry's sustainable biotech-derived IceAwake comes in.
How Sleep Deprivation Harms the Skin
When people don't get enough sleep, their cells produce less adenosine triphosphate (ATP), which is critical for proper protein folding, which in turn supports healthy-looking skin. Unfolded proteins cannot accumulate or support skin health, which stresses the endoplasmic reticulum (ER), which is responsible for secreted protein production and, as a result, cell damage.
How IceAwake Helps
IceAwake (INCI [EU/PCPC]: succinic acid (and) maltodextrin (and) aqua/water) is based on an extract of the bacteria Iodobacter ssp. derived from the soil beneath a Swiss glacier. The rod-shaped gram-negative bacterium was identified using whole-genome sequencing of an isolated strain.The bacteria was thereby revived after a long dormancy beneath the glacier, displaying its uncanny ability to thrive in extreme conditions.
IceAwake reportedly revives the skin by boosting the expression of chaperones in aged fibroblasts that assist in proper protein folding. The resulting increase in properly folded protein reduces stress and stimulates energy production in vitro in sleep-deprived cell models, per Mibelle Biochemistry.
Applications
IceAwake is recommended for use at levels of 1–2% in energizing serums for fatigued skin, concentrates for glowing, revitalized skin, radiance-enhancing face masks, and anti-aging treatments.

Decoding the Benefits
Mibelle Biochemistry's research claims that the IceAwake technology benefits skin of various ages and genders, as well as Caucasian and Asian skin types.
In one test, Mibelle Biochemistry applied a Iodobacter ssp. extract to aged fibroblasts for a period of 24 hours. Compared to controls, treated fibroblasts enjoyed a 100% upregulation of BiP, the key chaperone in protein folding assistance. Despite the aging of the fibroblasts, the treatment was capable of making protein folding more efficient.
In another test, 21 male and female volunteers ages 44–66 with tired appearances applied a cream containing 2% IceAwake to one half of their faces and a placebo on the other half. After 14 days, appearance of wrinkle depth was reduced by 15.9%, while overall tiredness was cut in 71% of volunteers.
Twenty-three Asian volunteers ages 41–57 who had stressful lives and/or poor sleep quality applied a cream containing 2% IceAwake to one half of their faces and a placebo on the other half. After 14 days of twice-daily applications, IceAwake-treated skin appeared more radiant.
Another test applied +/– 0.01% Iodobacter ssp. extract to a fibroblast culture modeled on sleep-deprived/-impaired cells. The result was a rise in ATP stimulation of 27.5%.