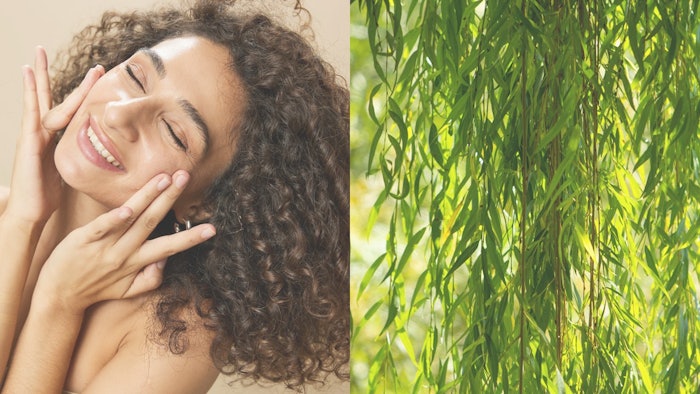 Active Concepts has launched two zero-waste, upcycled anti-aging technologies, AC OleaShield (INCI: Lactobacillus and Olea europaea (olive) fruit water and Lactobacillus ferment) and AC AmaraSense, (INCI: water and Glycyrrhiza glabra (licorice) root extract and Salix alba (willow) bark extract and Cynara scolymus (artichoke) leaf extract and Lactobacillus ferment).
AC OleaShield, as the name implies, is derived from upcycled,  polyphenol-rich olive water left over from Italian olive fruit processing and is designed to stimulate autophagy in cells and maintain skin homeostasis to reduce the appearance of wrinkles and restore skin elasticity.
The technology is produced when olive plant water is bio-fermented with a Lactobacillus strain to boost the efficacy of the polyphenols.
Studies reportedly show that AC OleaShield increases cell migration at a comparable rate to the positive control (in 72 hours), increases autophagic-lysosomal vacuoles compared to untreated fibroblasts (38% tested at 1%), reduces ROS levels compared to fibroblasts treated with antimycin A (38% at 1%), and exhibits greater antioxidant activity than 200 μm Trolox (at 5%).
AC AmaraSense, meanwhile, represents a combination of upcycled licorice root extract, white willow bark extract and artichoke extract that stimulates cutaneous bitter taste receptors, thereby restoring balance in the skin by boosting intracellular calcium levels, providing deep hydration and nourishing the complexion for a youthful radiance.
Water-soluble AC AmaraSense comprises glycyrrhetinic acid and tannic acid, as well as the previously mentioned artichoke extract, which reportedly treat fragile, tired and irritated skin, while also promoting wound healing, anti-aging benefits and improving overall skin health.
Studies reportedly showed that AC AmaraSense enhances intracellular calcium levels (20% tested at 1%) and improves skin moisturization (27.84% after 4 weeks tested at 2%)
The technology also purportedly elicited reductions in SA-β-gal activity in aged keratinocytes (52% at 1%), and increased cell migration and wound healing (at 0,1% after 96 hours).