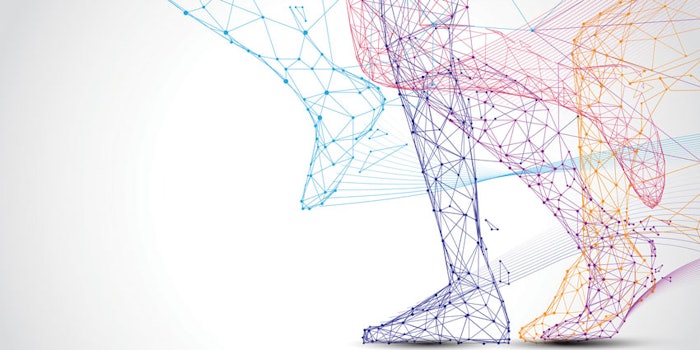 As the pace of the beauty market has continued to accelerate, particularly in response to indie and direct-to consumer brands, the supplier and manufacturer base has evolved to offer new resources for fast and small-scale brands. Here, we present a roundup of recently announced services that drive speed and indie innovation for the market.
Moving Fast, Distinctively and Responsibly
"We consider that indie brands expect differentiation and agility," says Jean-Philippe Cosson, sales and marketing director, SILAB. "Even if these requisites are multidimensional, SILAB, as a raw material supplier, offers to brands unprecedented active ingredients or novel combinations to strengthen their scientific concepts."
He adds, "At first developed for a niche community, the ambition of indie brands is to spread out and then to reach the largest audience. With its strong structure, SILAB can sustain the start of an indie brand and provide large volumes when needed."
Cosson notes that while suppliers must be nimble, they must also ensure that their technological solutions are sound.
"We are 100% specialized in developing and producing natural active ingredients," he explains. "This means we intensively manage innovation and research, allowing us to launch accurate solutions several times a year. The agile business model distinguishing SILAB permits to meet our customers' needs the fastest way."
He continues, "Nevertheless, we always respect our demanding specifications in terms of regulation, efficacy and safety. We are not an opportunist company: we will never lighten our serious and reliable steps of development under pressure of any timing."
Cosson also outlines the range of opportunities presented by the current market dynamics.
"The pace of today's beauty market and proliferation of brands challenge us," he says. "Our offer must rank a step ahead to fulfill on time all new brands ideas with innovation and storytelling. Moreover, this fast pace of launches corresponds to the final consumer demand: [they want] the closest answer to [their] belief, [their] philosophy and [their] skin parameters. And with immediate efficacy. We provide solutions to instant satisfaction expectations with our natural active ingredients."
Cosson concludes, "The proliferation of brands represents both a challenge and an opportunity; a challenge because we need to continuously develop new technologies and innovations; an opportunity because new requisites and new names in the market motivate teams to increase business, in a global point of view. That is a healthy way to avoid routine."
In-stock for Quick Turnaround
East Hill's Instockpack platform (www.instockpack.com) offers ready-to-shop packaging with 48-hour turnaround times, fast delivery and low minimum order quantities. The portfolio includes a growing list of tubes, airless packaging and jars for beauty and personal care brands.
Faster Product Innovation
Innovation Counter (http://innovationcounter.com), based in Chatsworth, California, is a full-service product development service aimed at combining creativity and speed. The initiative is led by Fadi Mourad, formerly of Dollar Shave Club and Estee Lauder, and Moe Witwit, former VP of R&D at Thibiant International.
"Today, a brand's innovation strategy is not able to evolve as quickly as the consumer," says Mourad. "A major problem at the brand level today is that alignment of these creative, strategic and technical elements takes too long."
Innovation Counter combines R&D, product development, marketing, packaging design and regulatory in a single service to ensure brands achieve their desired speed, innovation and result in the marketplace.
Stock and Low Minimums on the Rise
A number of packaging companies have expanded their stock packaging arrays while finding new ways to address customers requiring low minimums. To illustrate these trends in action, WWP—in addition to offering its custom design capabilities—has expanded its range of cosmetic components, tubes and turnkey (product development, primary and secondary packaging, regulatory guidance, manufacturing and filling, and logistics) services to offer greater speed-to-market.
Expanded Skin Care & Clean Beauty Turnkey
Fusion PKG has vastly expanded its array of turnkey innovations, including 200 stock formulas for skin care, color, powders, and pressed and loose powders. Fusion PKG is also adding in skin care-type ingredients to makeup formulations for an enhanced marketing angle. At the same time, the company continues to draw on its traditional strength in skin care to leverage airless packaging for clean beauty formulations with limited preservation systems.
A New California Beauty Innovation Hub
Cosmetica, the Toronto-based beauty contract manufacturer, opened an innovation hub in Woodland Hills, California, in 2019. The company specializes in color cosmetics, particularly slurries, for categories such as lipsticks and mascaras, but has also introduced capabilities that infuse skin-friendly ingredients such as squalanes and hyaluronic acid into new hybrid makeup concepts.
The new site focuses on clients such as indie brands and launches from makeup artists and will feature a sales office and chemist staff to foster innovation in Southern California. This will enable Cosmetica to host clients to collaborate in-person on shade-matching and small batching locally. The goal, according to the company is to foster speed-to-market.
For the full article, check out Global Cosmetic Industry's January digital magazine.