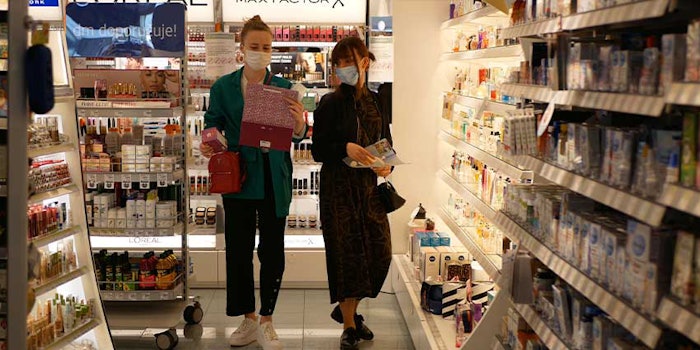 In the past year, the "try before you buy" concept has been put to the test, especially when it comes to beauty sampling. Traditional in-store sampling has more or less gone out the window due to safety and hygiene concerns, coupled with rampant retail closures worldwide.
"In the past, most in-store experiences have hinged on consumers' ability to touch and feel the product to drive sales," says Erin Wall, VP sales, HatchBeauty Brands. "As we move into the arguably over-hyped 'new normal,' it's doubtful that we will be OK with traditional sampling for a long time to come."
The pandemic has left many members of the beauty supply chain—from packagers and brands to retailers and installation experts—at a pivot point. Those who are leaning into the new reality and proactively adapting for the future are leading the way.
The At-home Approach
Like so many services that now take place in the home because of COVID-19, beauty sampling is primed for an at-home market, especially when the brand has a solid strategy. HatchBeauty Brands, home to some of the hottest and most widely-distributed brands in the United States, including Baby Phat Beauty, NatureWell and Found, has committed to offering trial-size versions of select products for all of its 2021 launches. The company is working with sampling providers to offer the option via the brands' websites.
"This will allow consumers the opportunity to try before they buy in the safety of their own home," says Gina Kohler, SVP brand development, HatchBeauty. "Additionally, we are developing 'sample systems' for consumers. This will allow consumers to purchase a seven-day supply of products before committing to a full-size purchase."
For the full article, check out Global Cosmetic Industry's February 2021 digital magazine.