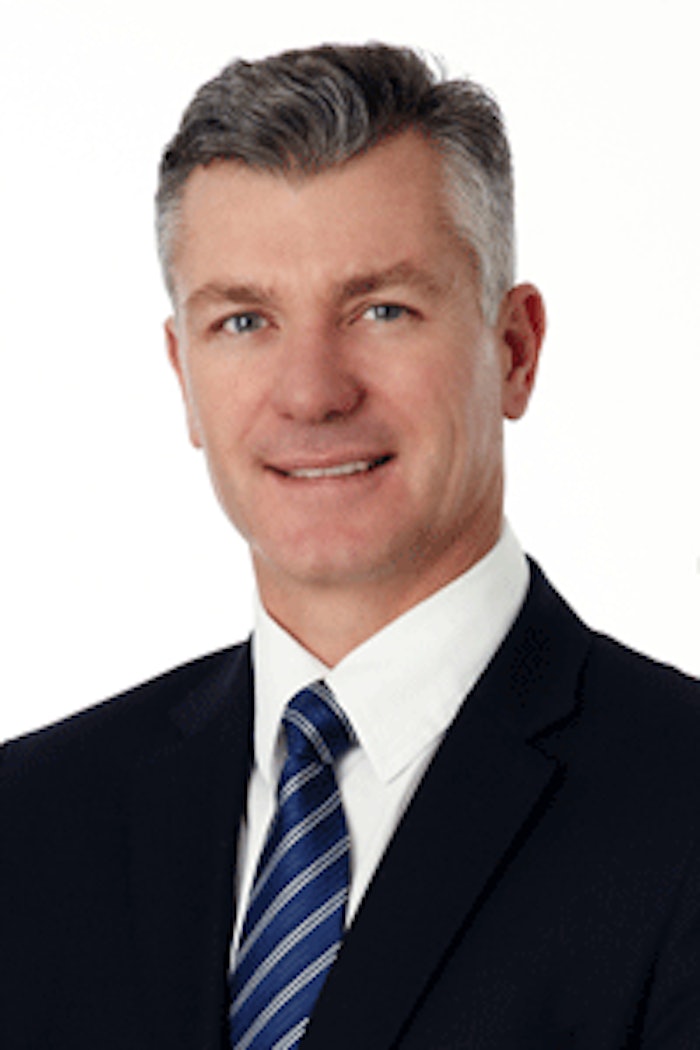 Building a beauty brand takes a lot of work, and one of the key aspects of creating a company you can build on is having good partners. Knowing what your partners can bring to the table can help a brand immensely, as perhaps opportunities exist that you didn't even know were there without a supplier partner.
In that spirit, GCI magazine talked to Derek Harvey, co-CEO of Fusion Packaging, about his company's place in the beauty industry, its development process and how he is looking to help lead the way forward.
GCI magazine: How did you come to found Fusion Packaging? What appealed to you about the beauty industry, and the beauty packaging industry in particular?
Derek Harvey:I have always had an entrepreneurial spirit. While working for another packaging company with my partner, Jonathan Gross, we saw an opportunity to break out on our own and form a company that would truly challenge the traditional suppliers that had dominated the industry up until that point. The beauty industry is a dream for an innovative packaging company. It is constantly evolving, and the packaging plays a primary role in the success of the product.
GCI: How did your background inform the development of the company?
DH: My background in management allowed me to understand that from day one, our success would hinge entirely on recruiting, training and trusting a team that fit a culture that breeds innovation and excellence.
GCI: How do you work to lead your team at Fusion Packaging?
DH: I feel that transparency regarding vision and strategy is critical in driving a team to obtain their goals. The company has a very simple purpose: "To Challenge and Transform. To Create and Solve. To Win."
We believe in our people and empower them to make decisions that best support their department initiatives. The more freedom they have, the more creativity and collaboration exists.
GCI: What sets Fusion Packaging apart? How do your products work to better connect beauty brands and consumers?
DH: Continual improvement is something that we talk a lot about. We are never content and never settle for satisfactory results. Whether in product design or manufacturing efficiencies, we believe there are always opportunities to improve and offer our customers more.
The primary package is the consumer's initial experience with the brand. Every consumer has the same goal in mind when they buy their beauty product: value. Our range of airless bottles offer the consumer the ultimate value—quicker pumps to prime, product efficacy, near 100% evacuation, and most importantly, there are no scissors required!
GCI: What do you feel are the most important advances your company has made?
DH: I think the biggest advances we have made are in design and speed of development. We are able to take a concept to 3D drawing, and turn that into physical prototypes in two days. We can then decorate the prototypes and have a full-scale model in the customer's hand in two weeks. The opportunities that arise for our customers through this expedited process has been a tremendous success.
GCI: What factors do you feel are most important to your work?
DH: The most important part of our work is performing consistently. Every pump has to perform the same—every anodized part, UV spray, silk screen color and hot stamp has to look exactly like the original. When one product line has millions of units and multiple years of manufacturing, it requires great attention to detail on many fronts.
GCI: What is your strategy to develop successful innovation?
DH: Successful innovation requires creativity, market knowledge and excellent design and engineering. It also requires a process that we have been refining for years. We give ourselves a realistic number of innovation launches that we expect to commercialize each year, and then we work within those boundaries to execute. We believe in quality, not quantity. I would rather come out with two excellent innovations each year than fifteen average ones.
GCI: What trends do you see pushing beauty packaging development in the future?
DH: I see beauty packaging becoming more customized to each consumer's unique needs. The advancements in 3D printing and prototyping will lead to a cost-effective way for brands to make smaller runs to help personalize their products.
GCI: What pushes you to keep pushing forward?
DH: If your business stops changing, it starts dying. Beauty is fast-paced and requires suppliers that are agile and adaptable. The satisfaction that comes from seeing our package on the store shelf motivates us everyday to get better!
GCI: Can you share any future plans for Fusion Packaging?
DH: Fusion Packaging will expand its product offering into direct application this year. We will soon introduce several innovations that will further offer our customers new ways to expand their product formulations.