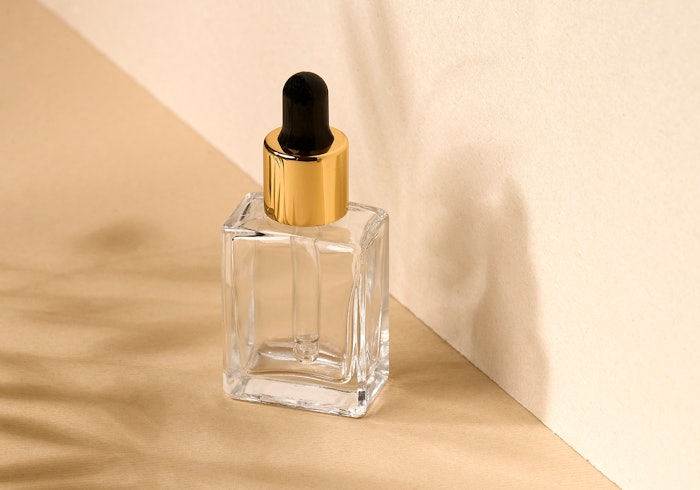 Baralan has expanded its Evelyn line with the Evelyn 8, the smallest available size in this glass bottle series.
The Evelyn 8 has a GPI 13 neck finish. The standard neck size makes the new bottle versatile, allowing it to be paired with a range of accessories, according to the company.
In addition, the Evelyn line features a rectangular silhouette the offers a classic style and understated elegance that complements creams, liquid makeup and skin care products, per Baralan.
With this new smaller size, the Evelyn range is now composed of nine bottles in varying capacities and neck finishes.
Maurizio Ficcadenti, global R&D manager at Baralan, said, "We are pleased to expand our Evelyn line with the addition of the Evelyn 8 as our smallest size offering in the range. We are continuously looking to expand our glass packaging portfolio with additional sizes and designs, and we are confident that both brands and end users will enjoy the timeless look and a smaller capacity option."