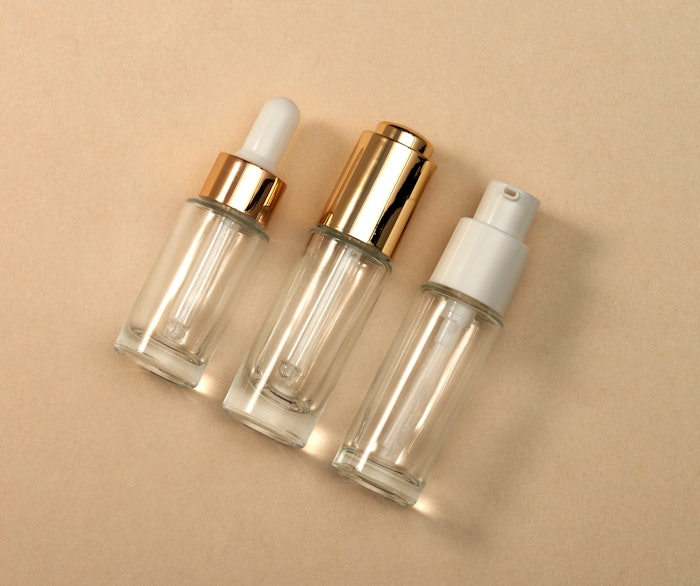 Baralan's Claudette Large Series comprises a line of slim, cylindrical glass bottles for makeup and skin care.
This represents the third glass range introduced by the company, following both the Penelope and Marina Series.
The series is available in three variants: Claudette Large 10 Super-Weight (SW), Claudette Large 12 SW and Claudette Large 15. Two of the sizes are characterized by a super-weight style featuring a heavier glass bottom for a luxurious look and feel.
All three bottles in the series feature the same neck finish, allowing for numerous combinations with a range of accessories and closures available in Baralan's standard collection.
"We are thrilled to have reinvented our ornate, original Claudette bottle design, while also expanding into larger sizes," said Maurizio Ficcadenti, global R&D manager. "The classic silhouette offers both elegant appeal and ultimate versatility, through its ease of pairing with numerous accessories such as droppers, pumps or applicators. Our customers need refreshed styles and glass novelties to differentiate their brands, which is why we continue to invest in new designs and molds to help identify new shapes that match their needs."