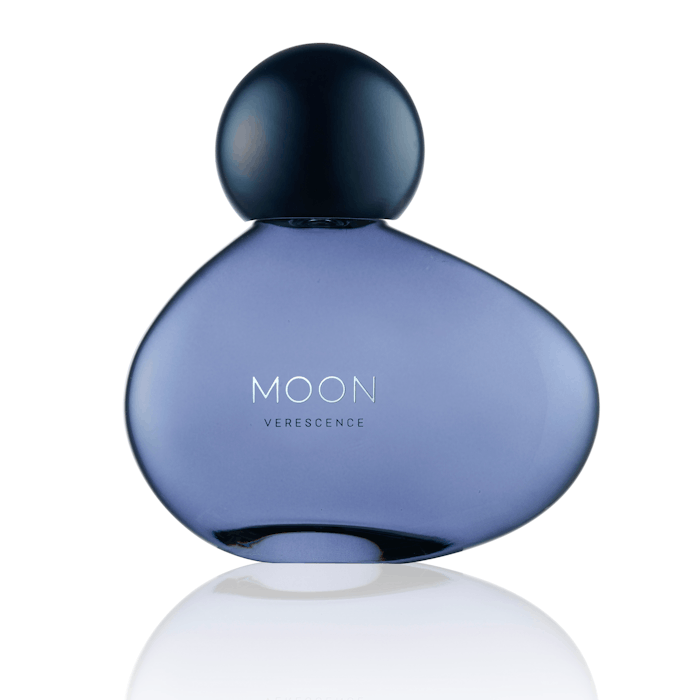 Verescence's Moon and Gem lightweight glass bottles with complex shapes were developed in collaboration with designer De Baschmakoff.
The Moon bottle, featuring an organic shape and off-center neck, weighs 106 g for 100 ml. The design preserves the symmetry of the bottle's faces, offering a comfortable grip.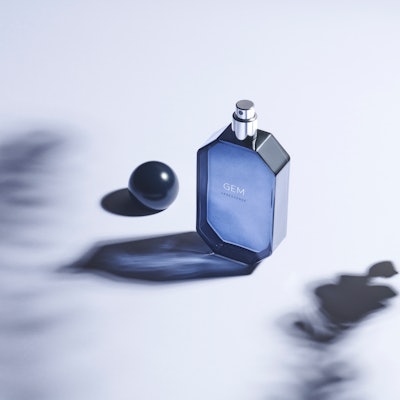 The Gem bottle, meanwhile, weighs 97 g for 100 ml. The geometrical design features gemlike sharp angles and a broad octagonal facing.
Both bottles are refillable (SNI 15 screw neck) and are personalized with a spherical mono-material LegnaPin cap made by Minelli Spa (mPackting).