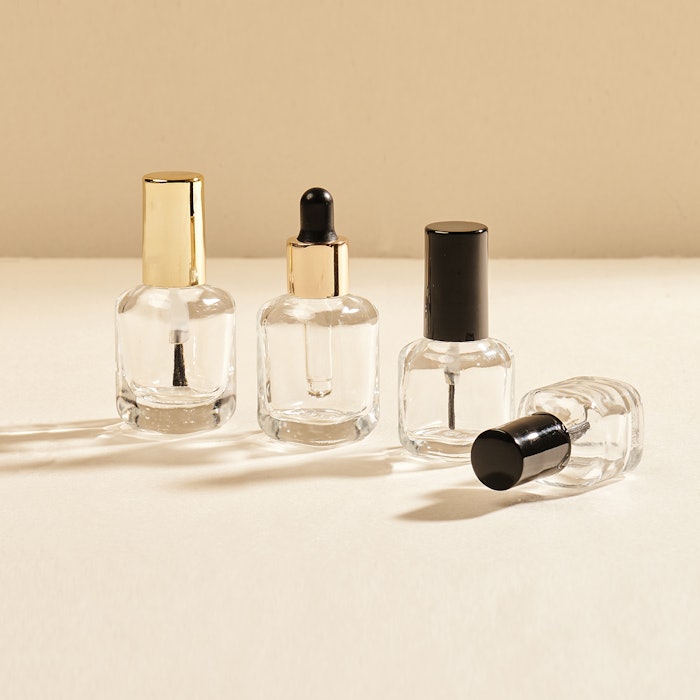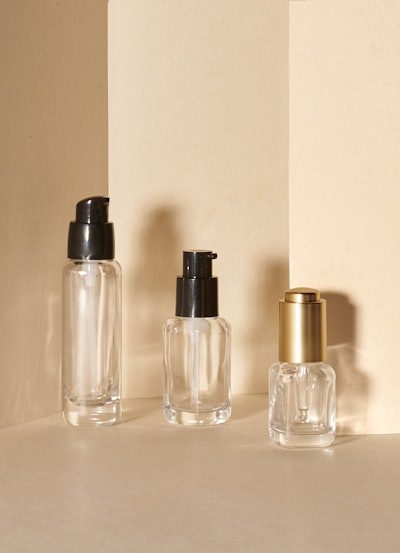 Baralan's new Lilibet Series of glass bottles for skin care, nail polish, makeup and fragrances features a circular shape and square profile.
The slim seven-bottle series is is available in smaller sizes of 6-12 ml, and larger sizes of 15-30 ml.
Report: The Latest Packaging Trends in Beauty
The bottles can be combined with Baralan's accessories, including pumps for foundation or other liquid makeup and dropper accessories for small capacity skin care products requiring precise application.