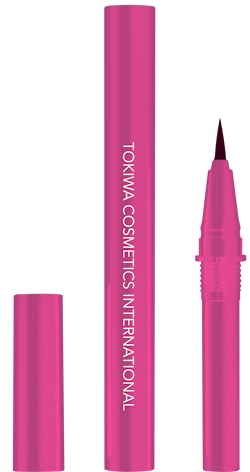 Turnkey solutions provider Tokiwa Cosmetics is set to debut its Colored Liquid Liners at MakeUp in New York September 20-21, 2023. The liners are available in more than 50 colors.
As Denise Herich reported in the July/August 2023 issue of Global Cosmetic Industry, "Gen Z eyeliner users are a bit bolder than their older counterparts."
The liners feature refillable wood or plastic packaging featuring specialized tips that can apply intense color. The tip's diameter allows for the application of smooth and fine lines that can be easily blended with other makeup.
Color options include bright tones, pale pastels and metallics.
"As consumers demand more sustainable packaging alongside beauty products that are performance-driven, long-lasting, and color and texture-rich, we are excited to offer that with our liquid liners", said Dana Di Somma, director of sales and marketing at Tokiwa. "Being able to customize those products in our New Jersey Innovation Lab has given our partners the advantage to create unique products in the cosmetics market."