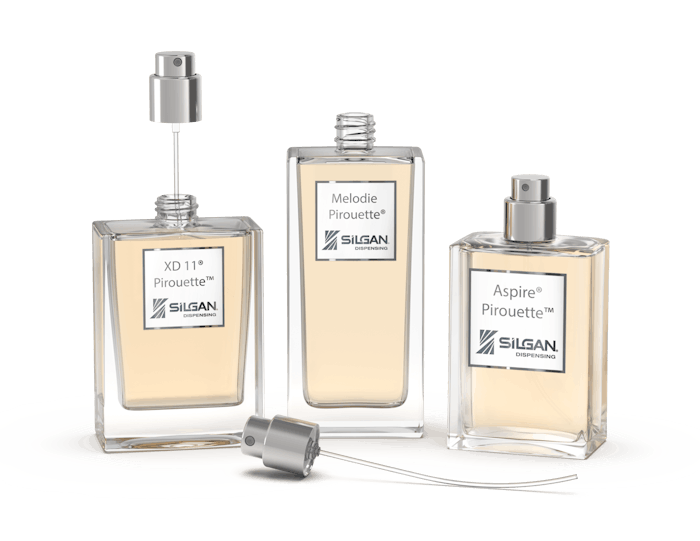 Silgan Dispensing is debuting Aspire Pirouette, the latest addition to its fragrance screw pump portfolio, at Luxe Pack Monaco 2022. 
With Pirouette, consumers can unscrew the pump from the bottle, providing them an easy way to either refill the bottle with their favorite scent or recycle the glass.
It features a low-profile design with modern aesthetics, including smooth actuation and a fine, consistent atomization that leaves value-seeking consumers feeling pampered.
Following the success of Melodie Pirouette and XD 11 Pirouette with major brand owners in the prestige segment, Silgan Dispensing is applying its expertise to help lifestyle fragrance brands bring more sustainable solutions to their consumers through the Aspire Pirouette.
Sandy Gregory, director of fragrance marketing for Silgan Dispensing, said, "We are extremely proud to have pioneered screw pump technology for fragrance pumps. While it sounds simple, developing and standardizing a removable fragrance pump took a significant amount of design expertise and partnership across the supply chain to bring Pirouette to market."