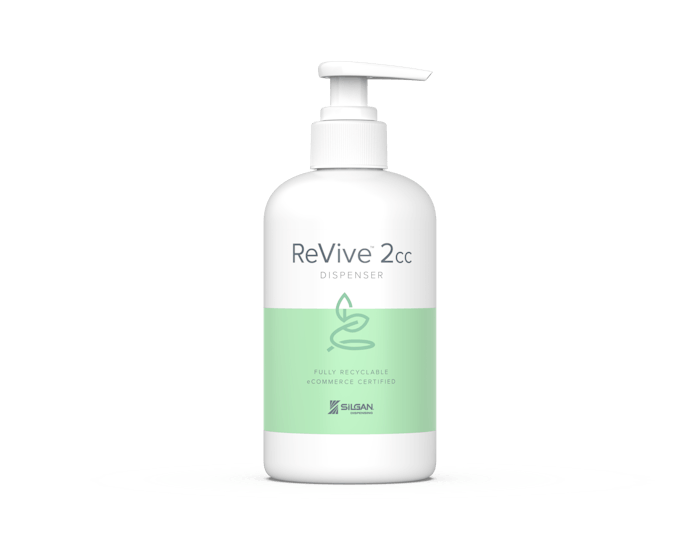 Silgan Dispensing has debuted the ReVive 2cc dispenser and ReVive 4cc dispenser, both featuring its LifeCycle Technology. 
Thanks to LifeCycle Technology, ReVive 2cc and ReVive 4cc are both made from 100% polyolefin with no metal springs, making it more compatible with today's recycling streams, per the company.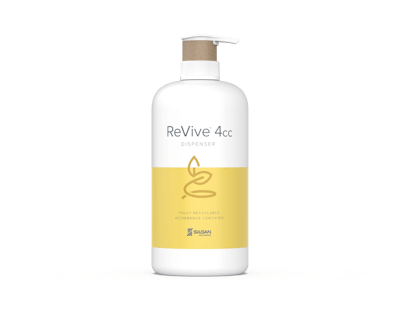 APR recognizes both dispensers as meeting or exceeding its Critical Guidance Protocol and being recyclable with HDPE and PET recycling streams. Additionally, RecyClass has certified the dispensers, earning an A rating for compatibility with both recycling streams in Europe.
ReVive 2cc is compatible with lotions, liquid soaps, creams and gels, among other formulation types. 
ReVive 4cc provides brands many of the same benefits as its smaller counterpart. The larger capacity version comes standard with Silgan Dispensing's water ingression technology, preventing bacteria growth by keeping water out of the bottle. 
Stephanie Hawkins, director, personal care and home and garden marketing at Silgan Dispensing, said, "We are extremely excited to begin showing ReVive 2cc and 4cc to customers. Pumps of these sizes are widely used in beauty and personal care markets and can be found on liquid hand soaps, skin care and body care lotions, and shampoos and conditioners. Offering recyclable solutions for such a broad range of consumer products provides our customers and us an opportunity to take a big step forward in our shared goal of sustainability."