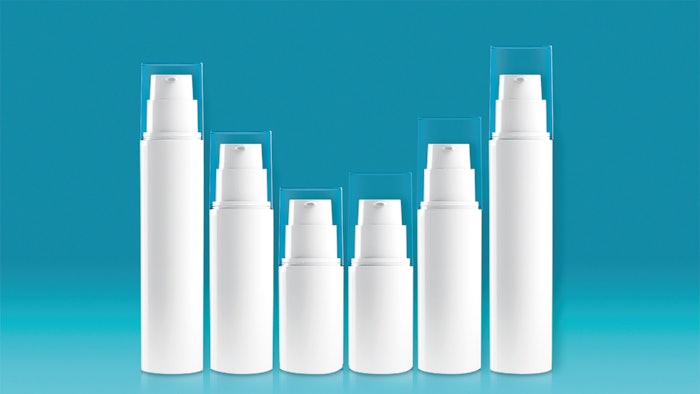 APC Packaging has launched an in-stock version of its airless AWP pump—which originally debuted in October 2022—that is available for shipping from its U.S. warehouse within 24 hours. 
The AWP is reportedly ideal for sensitive formulas such as skin creams, serums and foundations and can be fully customizable.    
Airless technology distributes virtually 100% of the product, allowing the exact same amount to be dispensed with every pump, and ensures formulas enjoy a longer shelf life.
The new packaging has been engineered to be light weighted to reduce brands' carbon footprint.
The pump is available in 15, 30 and 50 ml capacities with either a low or high profile cap which can be mixed or matched to different sizes.
It also features an ergonomic actuator with depression for finger placement.