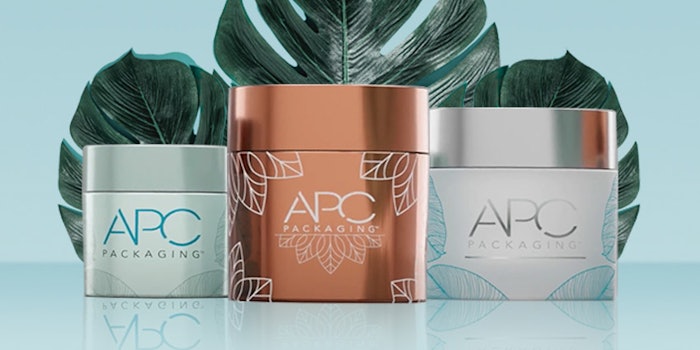 APC Packaging has launched its glossy 100% all-polypropylene GSPP jar and cap series for skin care and beauty brands.
Related: APC Packaging Celebrates 15 Year Anniversary
The GSPP is considered a mono-material since it is 100% polypropylene (PP); it can also be 100% PP PCR. The entire jar and cap can be recycled by the consumer as one single unit.
The GSPP is available for full decoration customization in 15 ml, 30 ml and 50 ml sizes.
Robert Bulla, director of engineering and innovation at APC Packaging, "My goal was to create an elevated looking mono material PP jar that was more elevated looking with a cap that was correctly proportioned to the jar profile and still heavy wall enough to give it the correct feel."