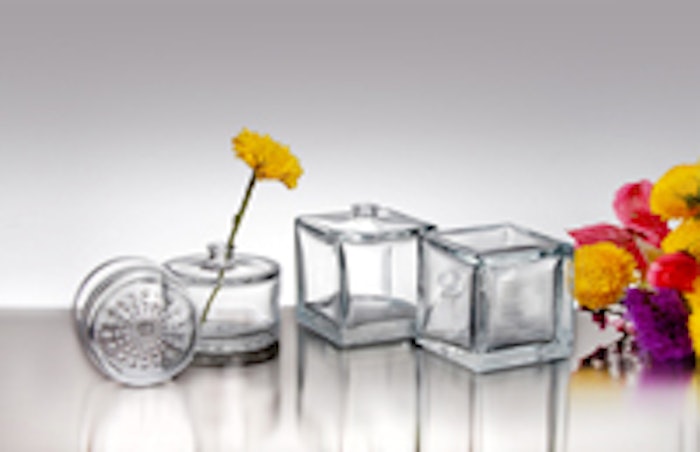 Luxe Pack Shanghai 2014 announced it is moving to the Shanghai Exhibition Center, a larger venue, due to its popularity. The seventh year of this trade show for high-end product packaging in Asia will be held on April 16–17, 2014, in this Puxi district venue to accommodate more exhibitors.
HCT Group launched a YouTube channel that will allow the company to use videos to highlight key beauty, cosmetics and market trends as well as covering key topics including marketing, logistics, quality, innovation and design. Launched with 15 videos—including exclusive interviews from QVC, El Corte Inglés, Tromborg, HD Brows and Wild About Beauty, as well as event coverage and corporate news—the channel opens up the opportunity for clients and ourselves to explain how we innovate and how consumers are helping us to understand new trends, concepts and strategies.
During the MakeUp in Paris event, DuPont de Nemours highlighted the application of DuPont Surlyn resins for tottles that have been especially designed in a joint development with Strand Cosmetics Europe in a presentation called "Brush-Formula Couples: Winning Teams for Flawless Complexion." Approved for its glass-like properties when injection molded, Surlyn can also bring added value for soft packaging when used as outer layer of a multi-layer blow molding cosmetic container.
New Launches
New High Glass introduced the Bruce and Karen H. glass bottles featuring bottom texture. Raised stripes and circles give these glass fragrance bottles a unique presentation, and the placement of the texture on the bottom allows for a smooth surface on the sides for decoration and labeling. The round Karen H. is available in 60 ml capacity with a 15 mm crimp finish, and the square Bruce comes in 100 ml capacity with a 15 mm crimp finish.
During MakeUp in Paris, Ileos subsidiary Bioplan launched a nail varnish sample, which also can be used as a single-use pack. With its integrated applicator, the sample is ready for an immediate and complete nail varnish session. The transparent shell, a snappable blister, releases a brush and contains the required amount for applying nail polish to hands and feet. The new pack is an innovation that is suitable for both sampling kits as well as sales products, travel retail or any discovery offer.
New on the Shelves
For the introduction of its latest eau de parfum Satine, Lalique selected Albéa, for its breadth of beauty and personal care packaging, including the fragrance, sampler and perfumed body lotion and shower gel. For the project, Lalique wanted a sensual, graceful and ultra-feminine sensibility, evocative of the delicate pink of satin. In partnership with Albéa, the brand selected the company's Panache spray technology platform for the 30, 50 and 100 ml retail perfume. To support the promotional launch of the fragrance, Lalique selected the Sof'n'Touch sampler for the mini-version of the Satine fragrance. In addition, the launch of the fragrance also includes the company's 50 mm cylindrical tubes. These were used for the two flankers: a perfumed body lotion and a perfumed shower gel.
Aptar Beauty + Home teamed up with Guerlain to enhance the brand's Abeille Royale Serum. With the Evolution Pump and its specially designed push button, the product combines expertise and gentleness to make it as easy as possible to use. The complete kit has a built-in Evolution engine, or Alpha engine, topped with a dedicated PCTA metallized push button actuator engraved with a bee. This is combined with a screw insert with a stopper fitted with a metallized ABS hoop. Also, Ulta's Beauty Smoothie Shimmer Crackling Body Mousse is packaged in a pressurized Bag On Valve system topped with the Wren dispenser from Aptar Beauty + Home, while Ulta's 3-in-1 Beauty Smoothie uses an Aptar GS lotion pump. And Sexy Hair Concepts Big Sexy Hair Big Altitude Bodifying Blow Dry Mousse, available in both 6.8 oz. and a 1.7 oz. travel sizes, uses the ergonimic Twist-To-Lock Torino actuator from Aptar for both packages, while, for its new Swiss Unlimited perfume, Victorinox opted for Imagin, a mini-packaging solution from Aptar. The end result is an extra-flat spray fitted with an accessory flying the colors of the Swiss brand, an original and customized solution for a fresh spray.
Corpack created a new corporate logo for the Artdeco Art Couture Collection. Featuring a combination of modernistic and floral elements, the logo enhances the overall image and product recognition. Whether embossed, silk-screened or highlighted through hot-stamping, the new Artdeco seal makes the products stand out from the crowd in every presentation.
People News
VPI named Jennifer Coppola as a product development manager. In her new role, Coppola will drive innovative development, provide technical support, and assist in building key account relationships.