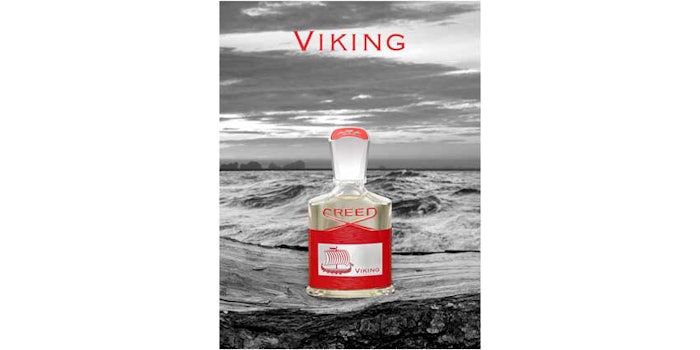 For Oliver Creed's newest fragrance, Viking, TNT Global Manufacturing (TNTGM) was tasked with the development of the decorative cap's plate.
The Details:
The plate is made of Zamak with a white bronze finish.
The cap was engraved with the logo and pad printed in red. 
According to TNTGM, two challenges that arose were the pad printing thickness on a curved surface and the perfect alignment with the logo.