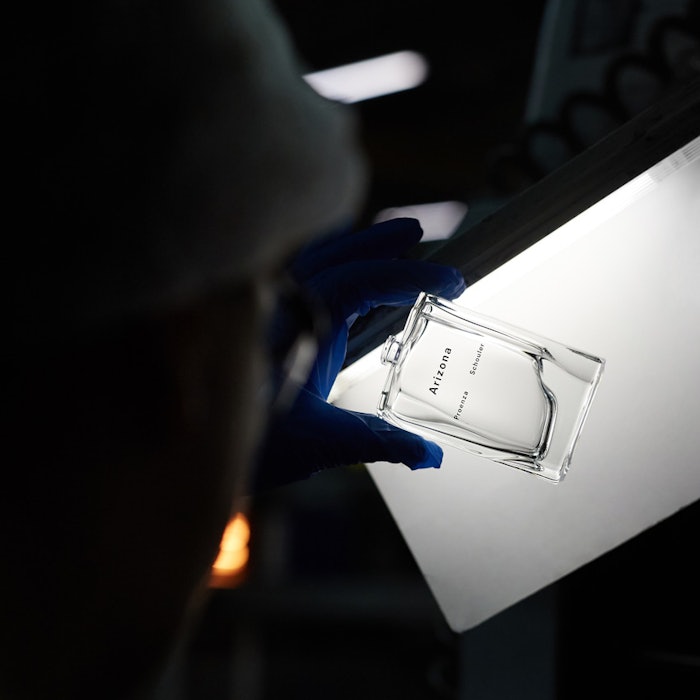 For its debut fragrance, Arizona, fashion brand Proenza Schouler enlisted the help of Verescence for the creation of the fragrance's bottle. 
Verescence used its Scuplt'in technology during the forming process to create the bottle's asymmetric distribution of glass. 
Samual Joachim, INPD director at Verescence, explained, "This patented technology, Sculpt'in, revolutionizes the glass bottle forming process and allows us to create singular glass distributions inside bottles blown through a standard neck finish."
The Details
The Arizona bottle is magnified by pad-printing in a coral color that was intended to emphasize the faceted angles and the design of the bottle;
The bottle comes in three sizes: 30ml, 50ml and 90ml;
The bottle was made in France at Verescence's Mers-les-Bains glass manufacturing site.