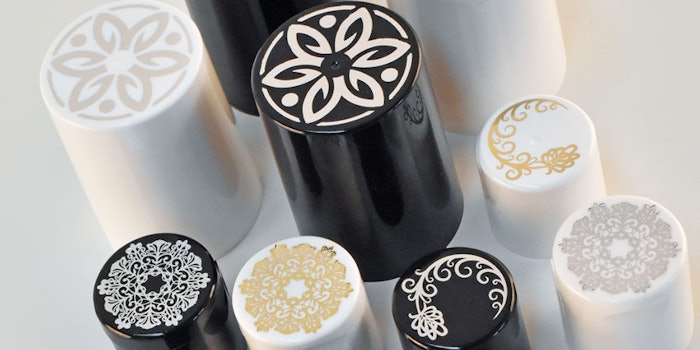 Spectra has given its closure tops a little pizzazz by launching new foil blocking designs.
The new designs are available in silver, gold and a multitude of foil colors, and were made to coincide with some of Spectra's other bottle print finishes including Touch high build, Chameleon color changing effect and Illuminate UV links.
Managing director at Spectra, Joe Maynard, was quoted saying, "Our creative team continues to push the boundaries with decoration finishing and are constantly looking to develop new ideas that will add real value to our customer's packaging. The technical challenges they faced with hot foil stamping fine designs onto closure tops were, as usual, overcome with aplomb -- the results are stunning, to say the least. The chance to add a logo or brand the top of the closure with foil stamping opens up a host of opportunities for customers".