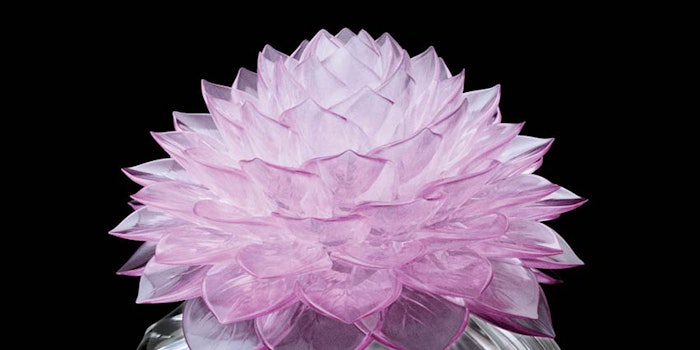 Treva, a new BPA- and phthalate-free bioplastic from the Eastman Chemical Company, offers sustainability and performance for beauty and personal care packaging.
Both grades of Treva's composition comprise cellulose from sustainably managed trees certified by the Forest Stewardship Council (FSC); GC 6021 comprises 42% bio-based material, while GC 6011 contains 45% (USDA BioPreferred-certified).
The new material allows for less material usage and thinner parts and supports a longer product life, according to the company. Critically, Treva also features chemical resistance, making it compatible with skin oils, sunscreens and household cleansers.
The material's glossy finish has low birefringence, meaning it doesn't have the rainbow effect some plastics experience with polarized light, such as in retail displays. The result is clarity and a warm touch and feel.
Treva's secondary processing and decorating capacity allows for additional design and branding.