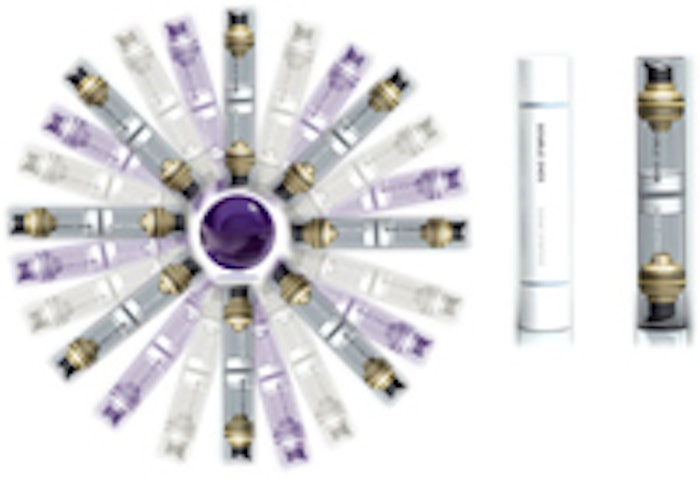 The Lindal Group opened its Itupeva facility in Sao Paulo, Brazil, which is more than twice the size of its Jundiai area plant and positions the company for accelerated regional growth. According to Moacir Camargo, Lindal Brazil's managing director, the custom-built, expandable new facility was planned to capitalize on rising local market consumer spending power, which boosts demand for beauty products and, by extension, Lindal's aerosol packaging solutions.
Kamylon Capital has sold all of its membership interests in wholly owned Label World to WS Packaging Group Inc. Label World employs digital and flexographic printing technologies to manufacture custom labels and packaging solutions for end markets such as food, industrial, health and beauty, nutraceuticals, wine and specialty beverage.
World Wide Packaging LLC, (WWP) launched a revamped website featuring a comprehensive, user-friendly product gallery. The refreshed www.WWPinc.com showcases the company's more than 2,000 products including in-stock cosmetics, blush/foundation sticks, bottles, cosmetic compacts, lip gloss, metal lipsticks, plastic lipsticks and more. The site also touts tubes, turnkey solutions and custom innovations, and a section containing client success stories highlights various challenges met and overcome by WWP during its 20-year history.
People News
The Lindal Group appointed Manfred Schnor to the position of CFO. In this role, Schnor will have overall responsibilities for the financial activities of the group, including balance sheet operations, internal and external financial reporting, cash management and external financing, controlling and IT. He has also been appointed managing director of the Lindal Group Holding GmbH, Lindal's newly incorporated company, based in Hamburg, which holds the shares of all Lindal Group operating subsidiaries. In addition, Schnor will join the group's executive management team.
New Launches
Yonwoo released its Duo Airless two-in-one, a cosmetics pack that's light, easy to use and fits in a handbag. Available via Quadpack, it is a double-ended airless bottle designed for travel-sized two-part treatments, and the package can hold two formulas in the same container, such as a day and night cream, an eye and face cream, a primer and foundation and other integrated cosmetic products. To use, press the pump for a dose of one product, then flip over and use the other one. The travel-friendly Duo Airless also offers strong formula protection, excellent product compatibility and easy filling. It has a 15 ml capacity, PP material in contact with the formula, an airless pump on both ends and easy top filling, and it can be color matched, silkscreened and hot stamped for decoration.
Qosmedix added two new clear jars with flip-top sifters and threaded black caps to its collection. The jars and caps are well-suited to loose eye shadow, pigment, powder and glitter beauty products, and the flip-top action of the sifter helps prevent contents from spilling or collecting in the cap. Two standard sizes are available, 5 ml and 10 ml.
In March 2012, Toly announced a partnership with Hung Hing Printing Group, a leading manufacturer of printed paper products. Together with Hung Hing, Toly is now presenting an array of luxury cardboard packaging for the beauty and other industries. Cardboard is environmentally friendly and can be easily branded for a striking look.
New on the Shelves
German beauty brand Medipharma Cosmetics selected Mega Airless as a packaging supplier for its new Olive Oil Blemish Balm, using Mega Airless dispensers and the Mega Airless Mezzo 50 ml bottle decorated with a hot-stamped ring. The neutral dispenser design provides 360-degree application, exact dosing, efficient evacuation and formula stability over the life of the product, without discoloration, clumping or clogging.
For its new Pro-Intense Lift Effect serum, Elemis chose the TAG System from Lumson, one of the first airless systems in the world to combine a glass bottle and a system that, by avoiding any air intake, guarantees product preservation and protection. The packaging helps convey the powerful, breakthrough formula inside through professional artwork and the unique beauty of the shiny, dark, silver metallic effect chosen by Elemis known as the "glass enhancer" technique.
Aptar Beauty + Home provided its Smooth Wall Disc Top closure covered with a gold metal shell to enhance the luxurious feel of Bath & Body Works two new body cleansing products, Forever Red Shower Gel and Flawless Gold 24k Foam Bath & Cleanser. Also, its 2" Simplicity Snap Top Closure is used for Paul Brown Hawaii's shampoo and conditioner packs and the 28-400 Simplicity Snap Top Closure for the line's shine serum. And the new Olay Fresh Effects line's Bead Me Up! Exfoliating Cleanser and Shine and Shine Go Away! Shine Minimizing Cleanser use a 2" Purity Threaded Tube Top closure from Aptar for dispensing, while the pack for Gold Bond Ultimate Hydrating Men's Essentials Lotion uses a EuroFlow Lotion Pump and the pack for Gold Bond Ultimate Hydrating Men's Essentials Cream uses a Purity Snap On Closure, both from Aptar.