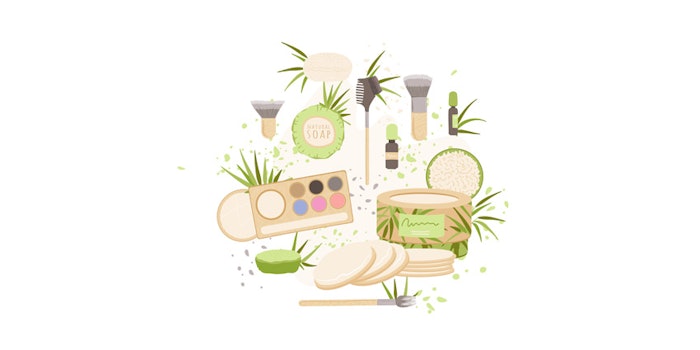 The future of beauty and personal care packaging will be an interesting one. With sanitary concerns at an all-time high and the need for sustainable solutions intensifying, packaging produced over the next few years will need to pull out all the stops when it comes to innovation.
Innova Market Insights has named the top packaging trends for 2020. Innova's research reportedly "indicates that consumer expectations around sustainability are higher than ever, pushing companies to prioritize eco-efficiency, especially in reducing food and plastic waste."
5 Packaging Trends to Watch
1. Clear communication on sustainability
According to Innova, a whole range of different avenues can be used for storytelling to communicate packaging sustainability, which encompasses energy use, renewable materials, plastic-free, source reduction and end of the lifecycle. The use of trust certifications, marks and logos, such as Plastic Free and Metal Recycles Forever, are increasingly being used to communicate resource circularity.
2. PCR is on the rise
Innova stated that the incorporation of recycled plastics into packaging is on the rise, with PCR (post-consumer recycled) supply partnerships and chemcycling tie-ups rising globally across a range of industries.
3. Eco-friendly e-commerce packaging
Innova called to attention the developments in strong, lightweight recyclable boxes made with minimal resources that aim to minimize damage during transit, while still offering a unique and engaging unboxing experience for consumers. Additionally, Innova shared about the ongoing activity in sustainable alternatives to single-use protective filler materials, as well as developments offering a reduced carbon footprint.
4. Smart packaging elevates transparency and engagement
Packaging showcasing QR codes, NFC and blockchain are expected to become commonplace. Innova stated that top reasons for scanning include promotions/rewards, interactive content, product authenticity, supply chain transparency and consumer brand engagement. The use of blockchain, for instance, can offer traceability and transparency, while NFC can be a valuable avenue for digital storytelling.
5. Plant-based packaging
With a need for compostable and biodegradable packaging, Innova stated that cellulose-based packaging has been at the forefront of plant-based innovation, but there are numerous developments in biodegradable/compostable initiatives.