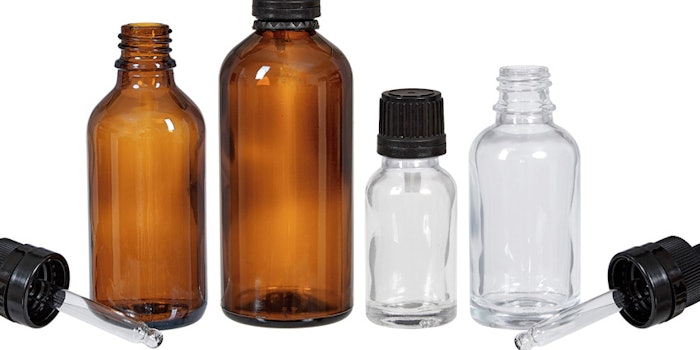 The new line of Boston Round amber and clear glass bottles from APC Packaging can be paired with a child resistant closure and tamper-evident droppers for oils, serums and CBD products.
Further reading: APC's Refillable Packaging Solutions Named 'Most Sustainable'
According to the company, the Child Resistant Closure (CRC) black bulb glass dropper, which has a tamper evident seal, or the tamper evident orifice reducer cap, which has an inverted dropper tip and tear ring, can be shipped within 24 hours and can be customized for a brand. 
The amber and glass bottles are available in 15 ml and 30 ml.