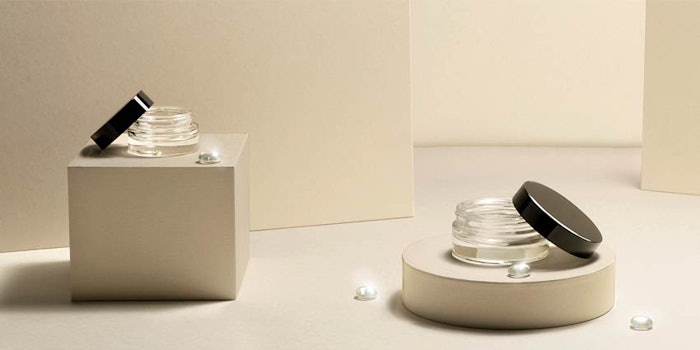 Baralan's new glass Maria Jar Super-Weight (SW) line is available in three sizes: 15 ml, 30 ml and 50 ml. The two smaller sizes are best suited for makeup and skin care products, while the large diameter of the Maria Jar 50 SW is appropriate for skin care.
The line features a classic round shape, a thick glass bottom with a heavy, premium feel, and a "double entry" thread for a quick, consistent and secure closure around the circumference of the neck to minimize product loss.
Previously: Baralan Expands Bottle Series
The Maria Jar 15 SW is a GPI 48/400, the Maria Jar 30 SW is a GPI 53/400 and the Maria Jar 50 SW is a GPI 70/400. All jars can be matched with caps starting from 48 or 53 up to a 70-neck finish.
The jars and the caps are made with fully recyclable materials and have been designed for proper disposal at the end of their lifecycle. Both the jars and the caps are produced in combination with post-industrial recycled material (PIR) to minimize waste.
"We are pleased to expand our product offerings with the addition of the Maria Jar SW line," said Maurizio Ficcadenti, global R&D manager at Baralan. "This new series of premium, multi-use jars in our popular super-weight style is a perfect example of the many simple, functional and aesthetically-appealing packaging innovations we offer."