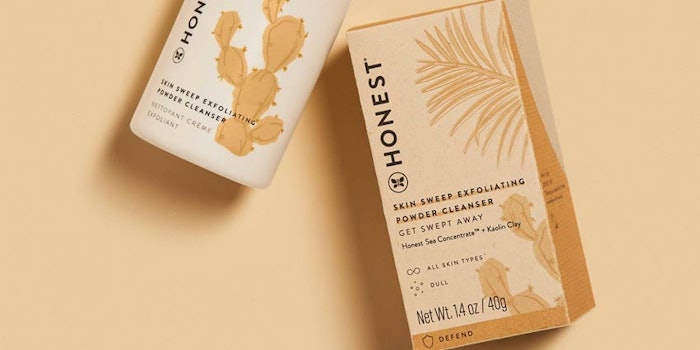 Honest Beauty's recent sustainable packaging revamp included Emerald Brand's Tree-Free Paperboard, comprising agricultural fiber, thereby replacing the brand's existing unit carton packaging.
The technology uses agricultural by-products such as sugarcane, wheat and other "rapidly renewable" materials that would otherwise be disposed.
Event alert: Honest Co.'s Chief Innovation Officer Speaks @ Beauty Accelerate Virtual
Emerald recently announced its "Grown by the American Farmer, Made by the American Worker" initiative, leveraging rapidly renewable agricultural by-products grown by American farmers.
"Our 100% Tree-Free Paperboard, launched under our Emerald Ecovations division, is the fastest growing segment of our organization," said states Ralph Bianculli, Jr., managing director of Emerald Brand. "Our demand expectations from innovative brands like The Honest Company have been exceeded and we will continue to invest resources in this division with the objective to displace traditional tree-based fiber in a rapidly growing consumer packaging space."