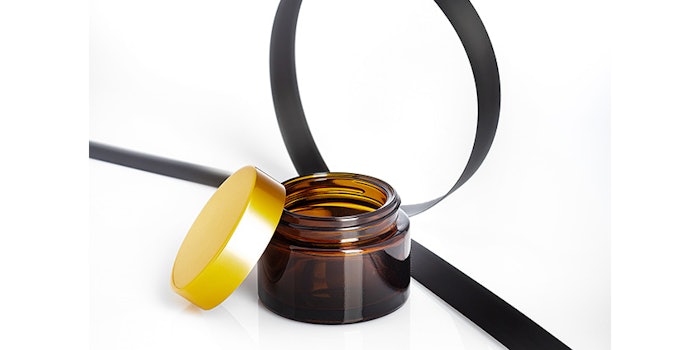 Baralan has introduced the Minerva Jar 50 Amber, an expansion of its Minerva line. The 50 ml bottle was developed for skin care products and can be adapted for makeup items.
Previously: Baralan Introduces Applicator 15
According to Baralan, the amber color enables the glass to filter UV rays, avoiding light absorption and diminishing the possibility of discoloration, shelf life reduction and other adverse effects of UV rays.
The Minerva Jar 50 Amber is compatible with a variety of caps in different colors.
"The Minerva Jar 50 Amber exemplifies our ability to combine primary packaging production innovation with sleek, stylish aesthetics," said Maurizio Ficcadenti, global R&D manager at Baralan. "This portfolio expansion combines form and function, providing a compelling look with the ability to safeguard sensitive products against potentially damaging ultraviolet rays. The result is attractive protection packaging suitable for a variety of beauty and cosmetics products."