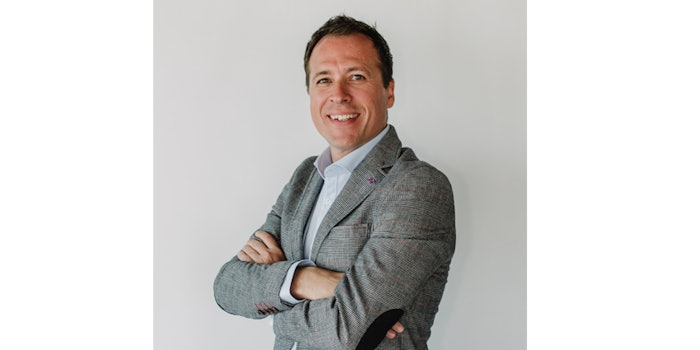 Quadpack has announced its expansion strategy into North America, which includes the integration of East Hill Industries into the Quadpack brand, new sales offices in New York, Los Angeles and Miami, as well as a sourcing center in Mexico. The company has also launched its Woodacity range and established a partnership with Yuga.
According to Quadpack, its goal is to conquer 1% of the $6 billion beauty packaging market by 2025.
The expansion plans will reportedly give beauty brands in the region access to Quadpack's innovations, particularly in airless, wood and other sustainable solutions. Brands will also be able to purchase from the e-commerce platform InStockPack.
Quadpack is currently surveying local markets with a view to expanding its network of manufacturing partners.
Global Cosmetic Industry recently interviewed Anthony Le Minoux, managing director, Quadpack Americas, about the recent news.
How is

Quadpack

evolving its services to address the supply chain challenges of the pandemic?
Anthony Le Minoux [ALM]: We have a strategic network of regional suppliers managed through our new sourcing center in Mexico and our own modular portfolio. We have expanded our warehousing, assembly and decoration facilities at our plant in Dallas. Our goal is to provide solutions in the region, for the region—a policy that has served us well during the pandemic. What's more, with a global presence, we have the flexibility to source anywhere in the world. 
What services is the company providing for smaller indie brands?
[ALM]: InStockPack.com (ISP) is our e-commerce operation, launched back in 2018. It is popular among indie brands, start-ups and fillers, too, as it puts all the essentials at their fingertips, with low MOQs (as little as one box) and a 48-hour turnaround time on over 85 products. ISP is not a standard packaging webstore; it is a fast-solution platform providing exclusive packaging such as wood solutions, plant-based or PCR tubes and innovative, biodegradable jars. After all, start-ups must also have access to the latest sustainable solutions. 
I would further highlight our stock strategy for fragrance. Fragrance is historically a market where niche brands have an issue, because MOQs are huge for glass bottles and lead times are long for pumps. At Quadpack, we have invested heavily in moulds and stock to reduce lead times and MOQs on a number of key references. 
What is the importance of establishing U.S. operations for

Quadpack

?

[ALM]: Here, more than anywhere in the world, time to market is key. A more robust presence is essential. We have spent the past two years preparing to expand our operations, putting everything in place, not only a greater physical presence, but also local supply partners and a smart, modular portfolio. 
Our QLine range contains packaging components designed to be mixed and matched to create new solutions fast. We can assemble and decorate them locally, further minimising lead time. We already produce a third of our orders right here in Dallas. This business model also allows us to lower carbon footprint, in line with our sustainability strategy. 
Are there any new products or services coming from

Quadpack

that point to leading trends in beauty?
[ALM]: Absolutely. The trend for clean, hygienic solutions is addressed by our own QLine airless range, which offers formula protection to allow less artificial preservatives. QLine in general is conceived to add value to the product, for greater convenience for consumers, who are looking for practical solutions.
We are making great strides in sustainable package design. Our partnership with Sulapac is producing some great, eco-safe jars made of industrially compostable, biocomposite material. We also just launched Woodacity, a pioneering, patented range of monomaterial fragrance caps made of sustainably-sourced wood, engineered in such a way that it offers the same functionality as plastic.
Our fragrance stock strategy described above also addresses the current trend for fast market launches and product rotation, to support fragrance brands with their last-minute launches.
Woodacity Range Launches
Quadpack's Woodacity range features closure systems for fragrance packs, with each cap crafted from a single piece of sustainbly sourced wood.
The designs obviate the need for a plastic insert, for ultimate circularity. 
Systems available:
Solo Snap: A globally patented snap-on cap, with a unique pattern of interior ribs and a secure "click" closure.
Solo Push: A globally patented friction fit cap that closes the pack with a smooth push gesture.
Solo Turn: A thread cap with a screw closure matched with Quadpack's Regula Glass jar, also made in Europe.
"Our experts have effectively mechanized wood," said Quadpack head of categories Pierre-Antoine Henry. "Woodacity elevates this natural material beyond the aesthetic, to become a fully functional component of a beauty packaging solution. This full-wood innovation is the first of its kind, bringing sustainable added value to beauty brands."
Yuga Partnership
Quadpack has reached an agreement with China-based Yuga Cosmetic Packaging to allow the company to offer its Qline portfolio of modular packaging solutions conceived, designed and engineered in Europe.
As part of Quadpack's 2020-2025 business strategy, this partnership sets out growth plans in each of its key terrorities of EMEA, the Americas and the Asia-Pacific region.
Yuga's commerical team will sell the Qline portfolio in its home territory, starting with the skin care and makeup ranges, as well as solutions in wood and Sulapac.
Raj Savjj, managing director-Asia Pacific, Quadpack, said: "China's domestic beauty market is worth €52.5 billion and growing fast. What's more, it has shown itself to be incredibly resilient. Since the outbreak of COVID-19 and the subsequent downturn, China has been the first to recover. The market is mature and our products are a great fit. We are fortunate to be able to build on our partnership with Yuga—a relationship based on high levels of trust, shared values and proven results—to accelerate our entry into this market."
Yuga CEO Victor Wu said: "It's a case of one plus one equalling greater than two. Just as Quadpack has extended our reach globally, our facilities can support Quadpack's growth. We also have 20 years of experience and a strong network in China and we are excited to introduce the QLine portfolio to local brands. The larger brands are going global and looking for high-end packaging solutions, particularly in the skin care segment. Those that are of European origin are sought-after commodities."