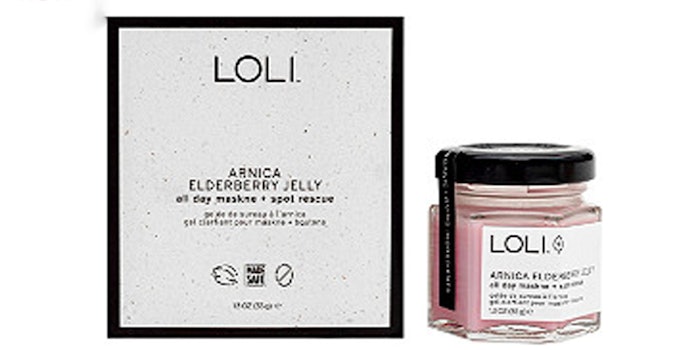 LOLI Beauty has launched mushroom-based, home-compostable packaging for its new Arnica Elderberry Jelly Organic All Day Maskne + Spot Rescue.
Related: APC Packaging Celebrates 15 Year Anniversary
The mask comes in a refillable food-grade glass jar with a compostable label that is slipped into a tray freshly grown from mushrooms and then wrapped in an upcycled hemp sleeve. The product is completely plastic free and garden-compostable.
The mask itself is made with more than 96% certified organic ingredients from superfoods and is vegan, cruelty-free and wild-harvested.
For every product sold, up to 2 pounds of plastic are cleaned from the planet.