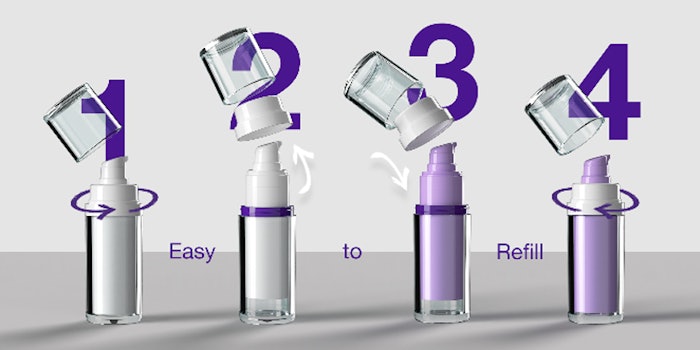 Quadpack has launched Regula Airless Refill, the refillable version of its airless range.
Related: [interview] Quadpack Expands Operations in North America
A snap-on ring allows brands and fillers to insert the removable inner component in the pack after filling through a safe and convenient system that protects the formula, per the supplier.
Its eco-design encourages consumers to reuse the product since the inner part can be easily disassembled through a thread system. In order to boost recyclability, Regula Airless Refill has a metal-free pump.
The pack has the same size as Regula Airless and is available in 15 ml, 30 ml and 50 ml versions.