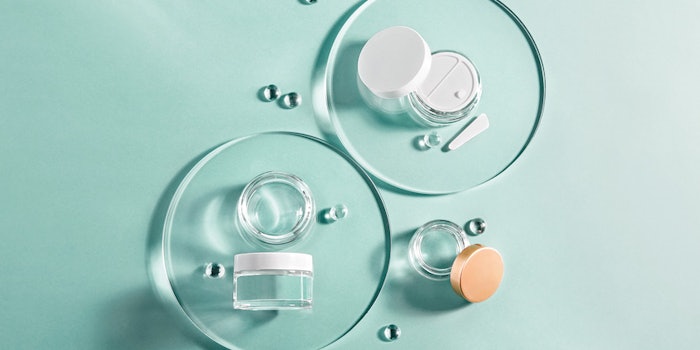 Baralan has introduced the Maria Jar line, composed of three new glass jars in different capacities: 50 ml, 75 ml and 100 ml.
Related: Baralan's Biobased Packaging Series
The Maria Jars have a wide neck diameter and are paired with several accessories: Baralan's new Malang 70 cap, designed in one size that fits all three jars, along with a new protection disc and spatula.
The cap is composed of PP or PETG. The combined materials reportedly ensure a fully recyclable lifecycle of the products. Both the jars and the cap are made with a portion of post-industrial recycled (PIR) materials.
All Maria Jars can be customized with accessories and with various decoration techniques that use only compliant inks and water-based paints, which reduce environmental impact.
Maurizio Ficcadenti, global R&D manager at Baralan, said, "The Maria Jar line offers a premium look and feel, while also delivering many added benefits of user-friendliness, cost-effectiveness and sustainability. We are always looking to create new products that are not only attractive, but advantageous to brands and their consumers. This line is a shining example of that."