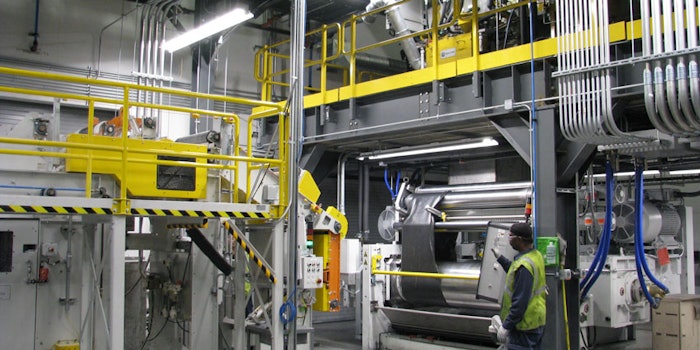 Action Technology, a company specializing in aerosol and pump dispensing systems, has commissioned a multimillion-dollar rubber mixing system and building expansion project at its facility located in Schaumburg, Illinois. 
The rubber compounds produced by the new system will be used by Action to manufacture gaskets for aerosol valves and trigger pumps used in food/beverage, pharmaceutical, personal care, industrial and household products. The new technology will also provide integrated traceability from raw materials to finished goods. 
Jim Carosella, general manager, Action Technology U.S., said, "The new system offers significant benefits to dispensing pump and aerosol valve producers, as well as their global consumer packaged goods customers. We can now offer increased capacity and seamless global supply using the same technology at our U.S. operation as we have at our site near Milan, Italy. Customers will now be able to qualify a compound once and be confident that we can supply it from two global locations. Standardization across facilities is critical for multinational companies requiring a secondary supply source."
He added, "The addition of this new leading-edge rubber processing facility is another example of Action Technology's commitment to supporting its customers—and their customers—with unmatched quality, reliability and technology."