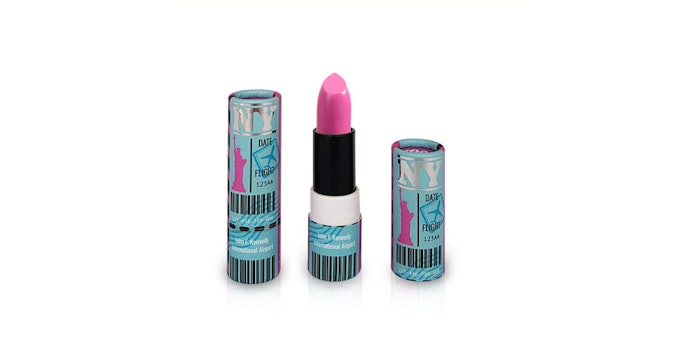 Lipstick GEA, a packaging solution by Mktg Industry, has received the Ecocert/Cosmos Attestation of Conformity.
The pack is an environmentally-friendly solution that, when possible, utilizes paper and cardboard as a replacement for plastic. According to Mktg Industry, the paper-covered lipsticks are customizable and allow for "an endless number of decorations with no limitations of colors and printing."
Lipstick GEA is part of Collezione GEA, a line of paper/cardboard packaging solutions comprising compact cases, lip glosses, lipsticks and mascaras. 
Stefano Focolari, CEO and managing director of Mktg Industry, was quoted saying, "Our packaging has successfully passed Ecocert's evaluation tests in order to receive the Ecocert/Cosmos Attestation of Conformity. The advantage is that Lipstick GEA has been pre-approved according to Ecocert/Cosmos standards, therefore the certification process for the brands is simplified by choosing a pre-approved packaging."