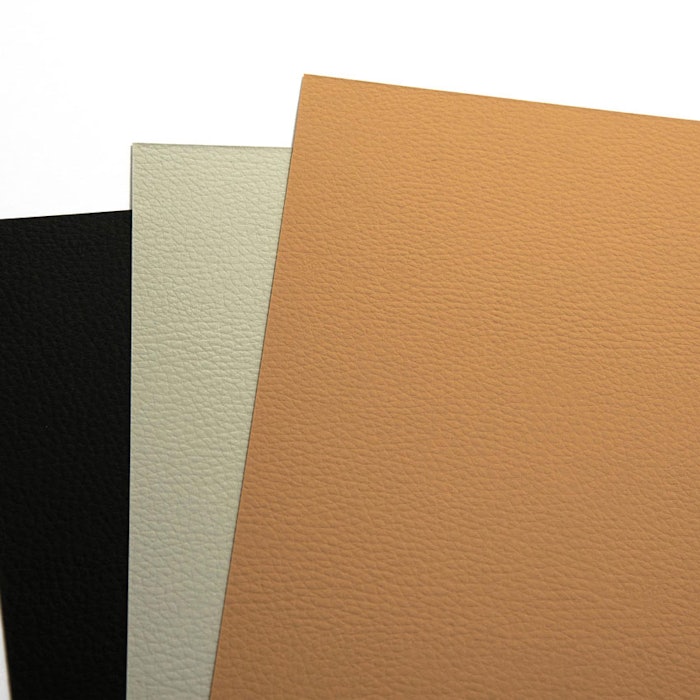 At Luxe Pack Monaco, held on October 1-3, 2018, Favini launched The Tube, a range of specialty graphics available in paper and board weights.
The Tube range features a leather-texture, Hide, which is meant to "evoke the subtle matte luxury of fine leather and contrasts perfectly with any print technique and foil," Favini explained. 
The Tube range comprises various matte colors, including Toffee, Dust and Max Black (pictured above).