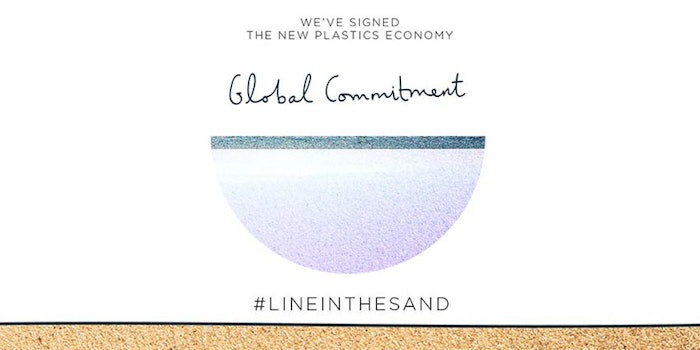 Albéa, along with several of its customers and partners, has joined the Ellen MacArthur Foundation's New Plastics Economy Global Commitment.
Among the commitments are:
Making 100% of plastic packaging reusable or recyclable by 2025
Setting an ambitious 2025 recycled content target of 10% across all plastic packaging used
Taking action to eliminate problematic or unnecessary plastic packaging by 2025
Taking action to move towards reuse models where relevant by 2025
Albéa's existing sustainability initiatives include the use of Life-Cycle Analysis software, eco-design guidelines, plastic weight reduction, the development of recyclable packaging, use of post-consumer recycled and bio-based plastics and partnerships with recycling industries and associations.
Related: 5 Launches from Albéa at PCD Paris and MakeUp in LA
Over the last four years, the Ellen MacArthur Foundation has been rallying businesses and governments to back the vision of a circular economy for plastics. The foundation and United Nations Environment now aim to take this momentum to the next level with the launch of the New Plastics Economy Global Commitment.
"The challenge today is to develop an efficient circular economy in the beauty and personal care sector. We are working with our ecosystem to rethink the value chain to include collection, sorting and recycling at the end of our products' long and happy life," said president and CEO François Luscan.
Gilles Swyngedauw, innovation and development director, corporate social responsibility, added: "Albéa strongly believes that, by working together to rethink the plastic packaging value chain, plastics will be kept in the economy and out of the environment."