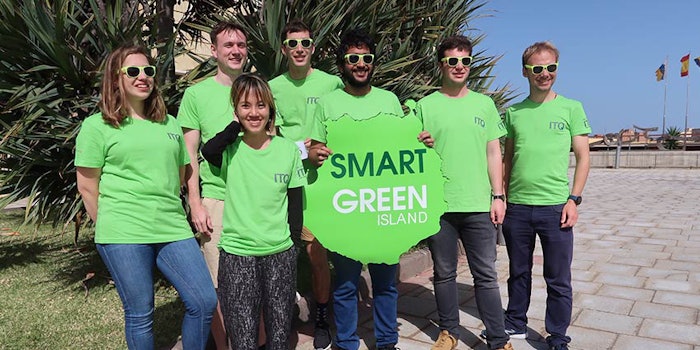 Neopac participated in the Smart Green Island "Makeathon" Youth Education Challenge, an event challenging young people to create innovative sustainable solutions.
During the event, which took place in Las Palmas, Gran Canaria, Spain, Neopac challenged the young participants to design and develop a "smart tube" for pharmaceutical packaging applications. When combined with the company's metered dosing tube solutions, the tube could help patients adhere to prescription regimens via IoT connectivity.
Related: Neopac to Launch Recycled Plastic Tube at PCD Paris
More than 260 youth contestants and industry influencers attended the event; participants came from backgrounds including IT, electronic engineering, robotics, mechatronics and communications. Results of the challenge will be available internally in the coming weeks.
Makeathon also emphasized sustainability; Neopac highlighted its EcoDesign portfolio of eco-conscious tubes, including the Picea tube, recycled plastic tube and sugarcane tube.
"The Smart Green Island Makeathon is an incredible educational opportunity to embrace young minds who seek to create a digitized, sustainable future," said Philippe Kern, head of material science, Neopac. "The rationale behind Neopac's line of eco-friendly tubes for the pharmaceutical and cosmetics industry is reflected in the event's overarching goal for more environmentally conscious solutions."