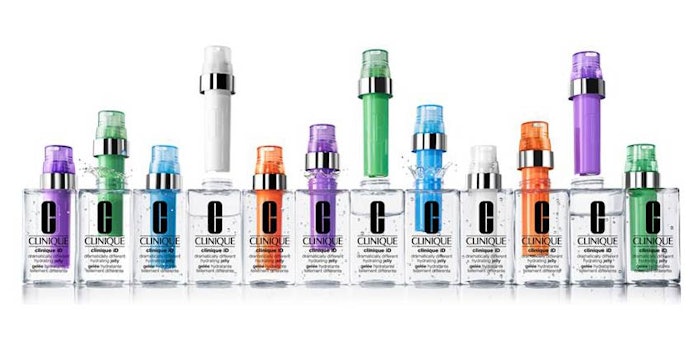 The winners of the 2019 AmeriStar Awards, design awards for the packaging industry produced by IoPP, The Institute of Packaging Professionals, have been announced.
A dozen judges from various segments of the packaging industry judged the more than 50 entries, as well as the top three awards (the Sustainable Package Award, Design Excellence Award and Best of Show Award).
Beauty and personal care industry winners include:
Best of Show—Clinique iD by the Estée Lauder Companies, a dual-pump package that delivers lotion and concentrated serum in one push of the actuator; the consumer has the option of buying multiple lotion types, combining them with serum cartridges to address specific skin needs.
Drug and Pharmaceutical—Target Simply Balanced Vitamins by TricorBraun, developed to provide Target with packaging for its line of upscale nutraceuticals; the three-piece solution includes ifferent shapes, colors and color combinations in fully recyclable materials. The bottle includes a differentiating oblong shape and wider mouth, making for easier dispensing, and a half-turn, push-and-turn, child resistant closure.
Health and Beauty Aids—Korrvu Inserts for Fragrance Packaging by Sealed Air, which can be formed over a range of products to "create a versatile and dynamic option to replace traditional vacuum-formed molds." The solution is curbside recyclable.
Health and Beauty Aids—L'Oréal Paris Elvive Rapid Reviver by Viva IML Tubes, which brings together Viva's label graphics with full-coverage metallic accents and a parabolic 'iconic crimp.' The tube has a positive sustainability theme, with low-emission lifecycle and a fully recyclable total package.
Student, Third Place—Halo, which reduces the amount of material needed for packaging through a simple, easy-to-use design.