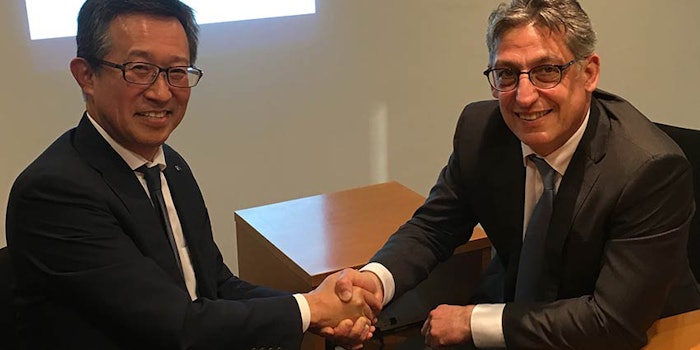 Toppan Printing (Toppan) has signed an agreement with supply chain security and brand protection company Systech.
The five-year global licensing agreement will see Toppan integrating Systech's digital e-fingerprint technology into its printing solutions offerings. Together, the companies aim to help brands combat counterfeiting and prevent product diversion; protect themselves from revenue erosion as a result of supply chain theft; and protect consumers from potentially harmful products.
As companies increasingly spend on anti-counterfeiting packaging—more than $150 billion annually—costs increase and production changes. Systech aims to provide its customers with non-additive and cost-effective solutions that can be easily implemented on existing product and labelling production lines.
"We are proud to strengthen our partnership with Systech," said Takeshi Kabayama, head, Toppan Platform Business Center. "Its unique, proven, non-additive brand safety solution harnesses existing product barcodes and packaging to create a unique signature that cannot be duplicated. Our combined expertise protects brand equity and provides consumer safety."