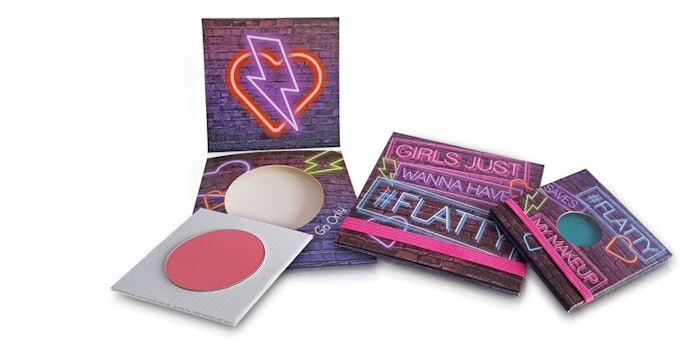 Mktg Industry's Flatty with Rubber Band Closure is a reusable paper container for makeup powders. 
According to Mktg Industry, the updated version of its traditional Flatty was created to be the thinnest primary packaging ever with a thickness of 5 mm. 
The packaging is made of cardboard and paper that can be tailored to any size and window shape. Flatty can be customized with special papers and decorated with 4-color printing, hot stamping or embossing/debossing. 
The inner tray of the pack was designed to hold the powder's metal pan without gluing it, allowing the user to switch powders and/or to dispose of the finished products in the correct recycling chain. 
The rubber band closing system—which can be customized by color and thickness—allows for endless reuse, thus reducing packaging waste.