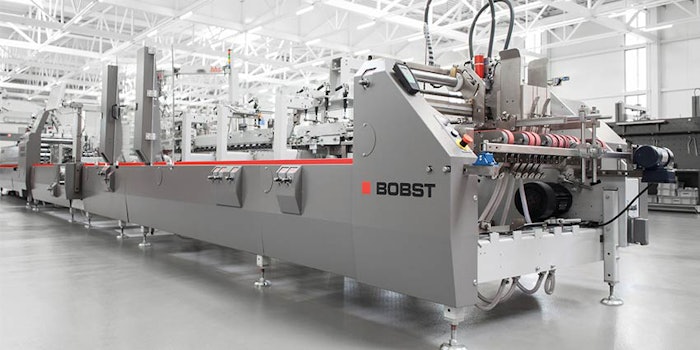 Carestia Arcade Beauty has invested in a new-generation Bobst folder-gluer machine to address an increased demand from brands that need boxes and cards for samples.
The new Expertfold 50 folder-gluer machine offers flexibility, versatility, production speed, precision, is capable of addressing any size box, works for small to large production runs, and is ideal for packaging premium cosmetics and fragrances, per the company.
Additionally, Carestia Arcade Beauty selected Bobst's Carbon Neutral certification to invest in sustainability with NGO Myclimate. This initiative offsets carbon dioxide emissions created by the transportation of the machine and its production by transferring an unspecified sum to a climate investment fund.