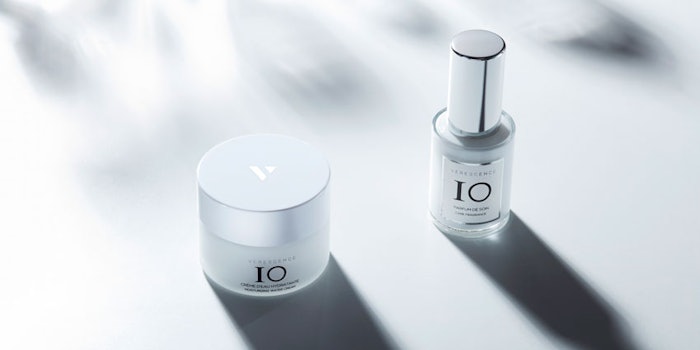 During LuxePack Monaco 2019, Verescence launched 10 by Verescence, a sustainable glass packaging solution for skin care.
10 is the newest step in Verescence's sustainability approach, Glass Made to Last. The packs utilize a lightweight, recycled glass concept that is decorated with eco-designed inks and contains only 10 ingredients. 
According to the company, the jar and bottle are 100% recyclable and refillable. The 39% lightened Ronda bottle and Cléopâtre jar are made of recycled glass with Verescence's patented Verre Infini Neo—composed of 25% post-consumer recycled glass, 65% of internally recycled cullet and only 10% of raw materials. The decoration on both products is made with Verescence's patented "eco-designed" ink. The jar has been acid-etched with a clean process without any release into the environment.
Astrid Dulau-Vuillet, global marketing and communication director at Verescence, said, "Our new eco-designed project 10 was offered to all our customers to make them aware of the
possibilities of eco-design. Recycled material, glass weight reduction, refillability, clean finishes, etc. The eco-solutions that inspire our eco-responsible offers are varied and can be combined. Innovation is about listening to our customers, but it also means offering them eco-designed solutions in line with their brand's DNA."