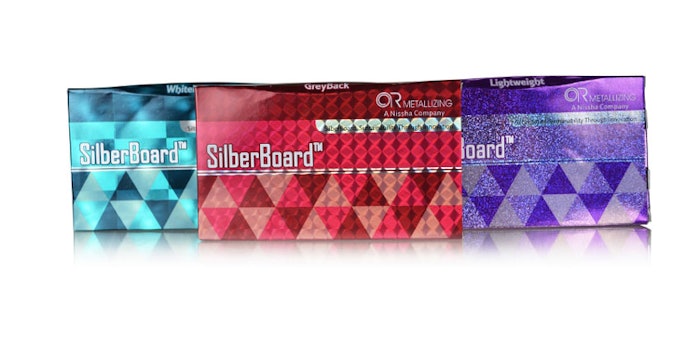 AR Metallizing recently announced that they have launched a metallized paperboard, SiberBoard. This new product was developed to help brands achieve a distinctive metallic finish on the packaging of products and is compostable.
SiberBoard was created to meet the requirements for a variety of packaged goods including beverage, food, personal care and laundry care products.
The five types of SiberBoard include:
SiberBoard Ultra Shine: a high gloss paperboard that was designed with cosmetics, food and fast moving consumer goods (FMCG) in mind.
SiberBoard WhiteBack: a paperboard with a printable backside that was developed for FMCG, over-the-counter, personal care and the food industry.
SiberBoard GreyBack: a recycled paperboard with an uncoated backside developed for the FMCG industry.
SiberBoard LightWeight: a paperboard that is ideal for lightweight folding boxes in the food, FMCG and over-the-counter industries.
SiberBoard Carrier: a paperboard designed to enhance shelf appeal for brands in the food and beverage industry.