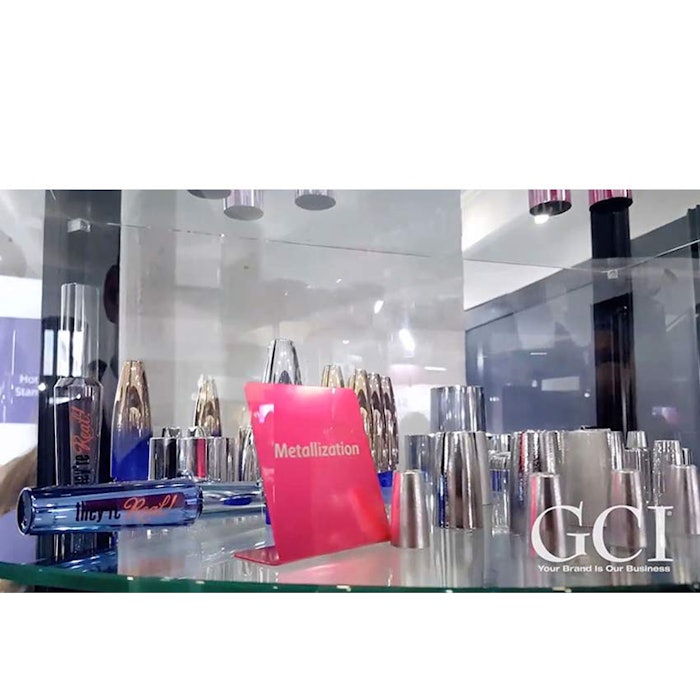 Bling is big this year when it comes to packaging makeup.
Anomatic's vice president of marketing, Steve Rusch, showed newly launched options for metallic packaging: vacuum metallization, flexographic printing and an iridescent finish.
For instance, the company's vacuum metallization PVD process is "primarily used for very ornate shapes to complement all of the metal packaging that we do," said Rusch.
Flexographic offset printing allows for printing on anodized aluminum, plastics, all different resins and glass. And for the first time in over a decade, the company now has a new anodized finish: an iridescent finish in a variety of colors.
See more in the video below.