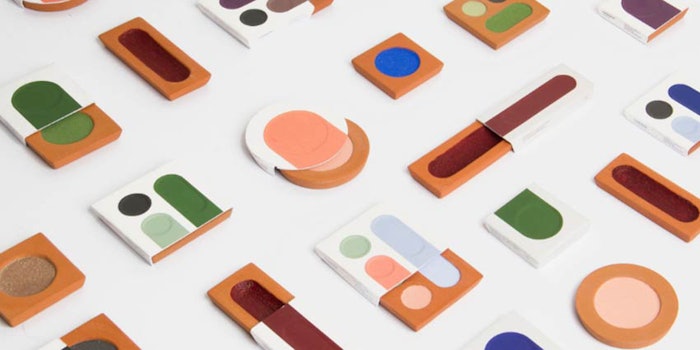 Brands have scrambled to create products that meet the needs of today's hyper-digitized consumers. Now, a new project from designer Kim Ramain-Colomb takes the concept to the next level with a smartphone-inspired take on traditional Moroccan cosmetics.
As a Dezeen story points out, the project, from ECAL, includes makeup in poured-clay pots, similar to Berber lipstick bowls, and updates the aesthetics that mimic "swiping gestures used on smartphones."
The collection is beautiful and readers are encouraged to visit the original Dezeen story to see more images of the collection.