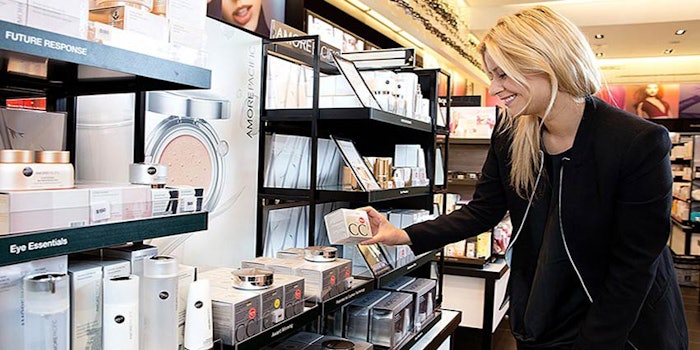 Amorepacific is celebrating 10 years of K-beauty innovation by announcing that its cushion technology has surpassed the 100 million unit sales mark. The company sold 33 million units in 2015, alone.
Amorepacific's Cushion Lab (C-Lab) has continued to evolve the technology through four stages:
IOPE Air Cushion (2008)
Cell-trap Technology for low-viscosity fluid (2010)
Cushion diversification for various textures and functions
Ultra-fine Dispersion and 3D Sponge for the even-release of formulas containing ingredients such as ginseng and green tea
According to the company, the "3D Sponge has a three-dimensional structure and consistently releases the same amount of cushion formula until the very last drop, making an even layer that adheres to the skin. Ultra-fine Dispersion technology refines the particle size in the Cushion formula by more than 30% to provide an even more weightless and natural-looking coverage."
"Amorepacific is set to spearhead the global Cushion market through unwavering commitment to technology innovation and R&D efforts," said  Kyungho Choi, head of C-Lab. "We are looking forward to the future of cushion technologies that would bring life-changing innovations to women around the world."