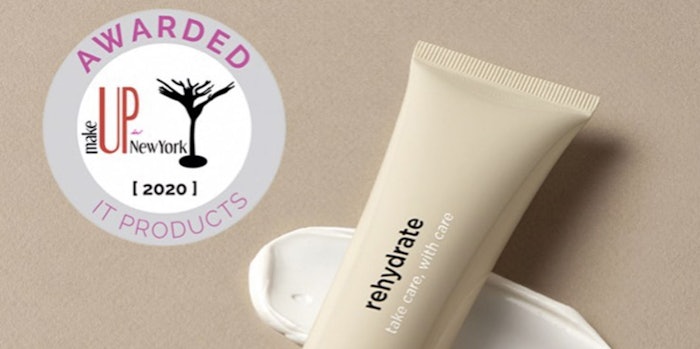 WWP Beauty has launched its first virtual color, skin, body and personal care collection, Intentional Beauty, which was designed and developed to help consumers navigate stress, anxiety and a rapidly-changing beauty landscape. 
Previously: WWP Beauty Launches Personal Protection Line
According to WWP Beauty, the product packaging features motivational and positive quotes and the formulations are focused on protecting and bringing balance. 
Featured products in the collection include:
Rehydrate Moisturizer: The award-winning Eco-Pac tube is made from 100% Bio-PE and has a lightweight design that utilizes up to 19% less plastic
Glow Effect Liquid Highlighter: Showcased in the Side Effect Dropper, it delivers a precise dosage of formula with a button on the side of the cap. The formula creates an illuminated glow
Intimate Massage Foam: Gel-like formula used for massages, intimate areas and an all-over body moisturizer
Other products in the collection include a gem-infused baked bronzer, fruity lip scrub and hand sanitizer.
Shandon McGee, innovation committee co-chair, said: "Developing this collection was an inspiring collaboration between beautiful and impactful formulas and sustainable and innovative packaging, tied together with upscale design. Our goal was to create a collection that provides powerful and effective solutions for the future state of beauty."