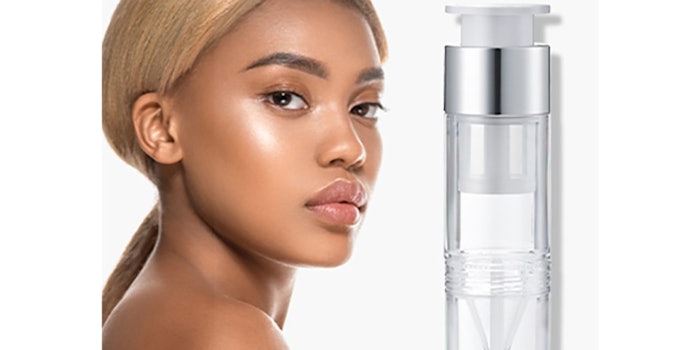 The dual-chamber Ampoule Dropper-Mixing Type by HCP Packaging is designed for supercharged facial treatments that target specific skin care concerns while providing an interactive mixing experience. 
Previously: HCP Creates "Center of Excellence"
The packaging is ideal for intensive treatments with active ingredients. It offers the option to combine low viscosity serums with either a secondary powder or liquid formula.
Consumers can choose their preferred amount of product with controlled dispensing of precise 0.1 cc or 0.3 cc doses.
The design features a slim and portable design with a dropper dispenser for direct application. It also comes with a lockable actuator to eliminate leakage.
The Ampoule Dropper-Mixing Type comes in 10 ml and 2 ml packs.