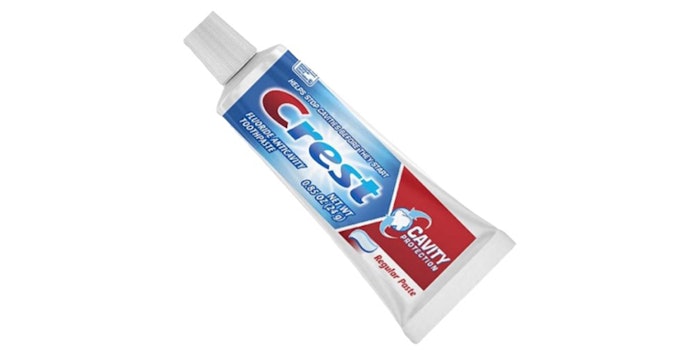 Albéa Group and Procter & Gamble are partnering to launch several ranges of recyclable toothpaste tubes using a proprietary Greenleaf Generation 2 tube technology.
Previously: Henkel's Recycled Aluminum Tubes for Hair Products
The new packaging will be released across the Crest, Oral-B and Blend-a-mend toothpaste brands. 
Greenleaf Generation 2 tubes are recognized by the Association of Plastic Recyclers (APR) in North America, and by RecyClass and SUEZ.circpack in Europe.
These certifications confirm that the tubes can be converted into quality post-consumer HDPE resin that can be reused to make new plastic bottles. 
Jean-Michel Mergui, VP sales and marketing for Albéa Tubes, said, "We are extremely proud  of this global partnership that reflects our long-standing relationship with Procter & Gamble. We both believe in collaboration and co-development, which help all companies deliver on their own sustainable development goals and commitments."