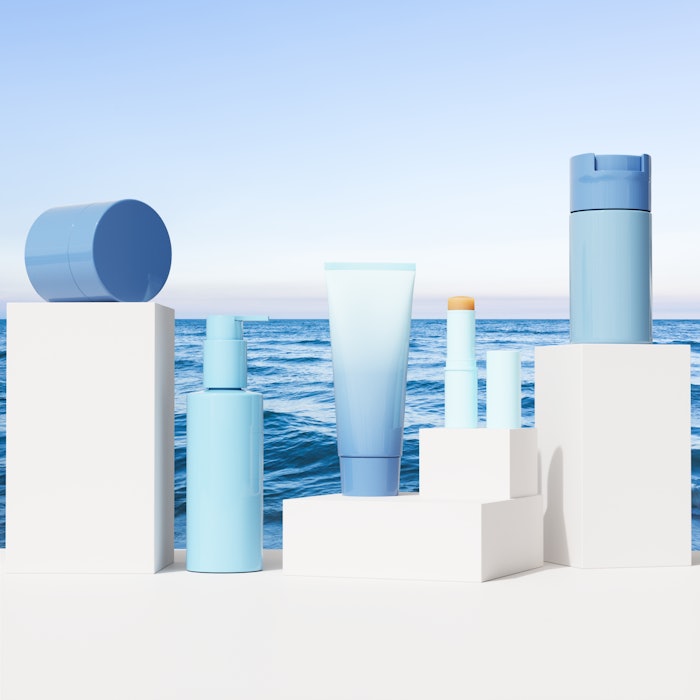 Tide Ocean SA and Seacliff Beauty are collaborating to replace virgin plastics with ocean-bound plastic manufactured by Tide for use in Seacliff Beauty's portfolio of beauty packaging.
Related: PCR Mono-Material Revolution: Packages That Tell Your Sustainability Story
The manufacturing process for the ocean materials utilizes a mechanical upcycling formula that can fully regenerate the components of ocean-bound plastic waste to a virgin level and produce final PET, PP, HDPE and LDPE outputs that are fully customizable. Plastic is collected from the ocean, sorted, shredded, cleaned and then engineered into raw material that can be used to create packaging.
According to Seacliff Beauty, 40% of the plastic produced is for single-use packaging. Through its manufacturing process, Tide has upcycled the equivalent of more than 25 million plastic bottles in the last two years.
Marc Krebs, co-founder of Tide Ocean SA, said, "We see ocean-bound plastic waste as a valuable resource: By giving it a value, we not only prevent it from polluting the oceans but also close the circle and protect fossil resources. That's why we are so happy to have created a high-quality material that can dependably be used for a variety of applications."
Vonda Simon, CEO of Seacliff Beauty, said, "We feel that environmental consciousness is essential in the everchanging world of beauty. We are committed to using responsible packaging solutions to enhance our environmental and social impact."